Lawyer who wanted to stop Mark Too burial had been hiding in a Nairobi apartment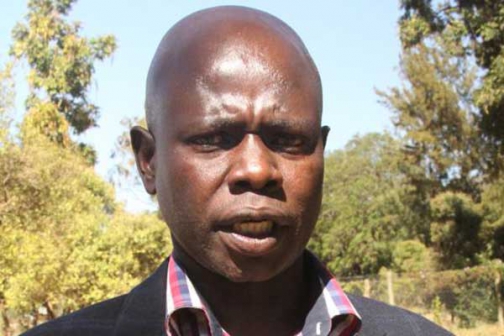 Eldoret-based lawyer Simon Lilan who went missing on Jan 9 resurfaced on Friday evening at the Law Society of Kenya offices in Nairobi said he had been hiding in a city apartment.
Two weeks ago, Lilan went to court and sought to halt the burial of prominent politician Mark Too until the police unearth the cause of his death after the former Nominated MP collapsed in his bathroom and later died at St. Luke's Hospital in Eldoret.
The lawyer who was accompanied by his elder brother and his lawyer Tom Okundi to the LSK twelve days after his disappearance explained that he was hiding after he noted that his life was in danger.
Lilan disappeared soon after addressing the media in Eldoret town claiming that his life was in danger, his family came forward to claim that he could not be traced.
"He took a private means to Nairobi on the same day of Too's burial for fear of his life, since then he has been hiding at undisclosed house in Nairobi," said Okundi.
LSK Chief Executive Officer Mercy Wambua confirmed to the Standard that the lawyer had presented himself to the lawyers' headquarters and had assured them that he was well.
"Lilan was driven to our office by his elder brother and was accompanied by his lawyer, we had a conversation and he assured us that he was well and now felt safe," Ms Wambua said.
Though the Eldoret court lifted the order brought by Lilan and allowed the family of the politician to proceed with the burial on 9th, it is the same date that his family insists he never showed up.
Take a quick survey and help us improve our website!
Take a survey
Lilan had claimed that some powerful forces wanted to eliminate him over what he termed as his role in seeking answers through court on the circumstances that led to the death of the former Nominated MP.
On Tuesday, thugs broke into Lilan's office in Eldoret and made away with computers and other documents, in what human rights organisation saw as an attempt to get details relating to the suit he had filed to block the burial of former nominated MP Mark Too who died on December 31 last year at St Luke Hospital in Eldoret.
Okundi told the Standard that his client had reached out to a number of human right groups and embassies that had assured him protection.