US Secretary of State John Kerry arrives for talks with President Uhuru Kenyatta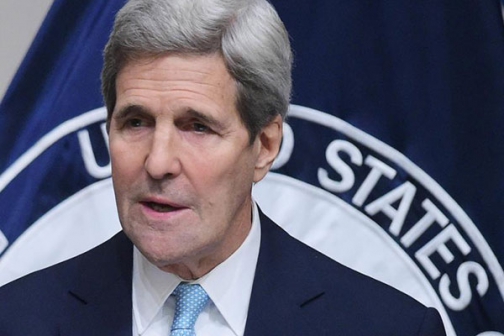 NAIROBI: US Secretary of State John Kerry arrives in the country today (Sunday) ahead of security talks with President Uhuru Kenyatta.
Kenyatta and Kerry will tomorrow hold talks at State House, Nairobi focusing on regional security, counter-terrorism cooperation as well as next year's elections.
Kerry is also scheduled to meet with Foreign Affairs Cabinet Secretary Amina Mohamed and other regional foreign ministers to discuss various issues, with main focus on resumption of a political process in South Sudan and support for Somalia's political transition.
Al Shabaab insurgence in East Africa will be discussed. According to a press release by the Assistant Secretary for African Affairs Linda Thomas-Greenfield, Kerry travels to Kenya and Nigeria from August 21 to 28.
"He will have the opportunity to meet with participants of the Young African Leaders Initiative and the Mandela Washington Fellows programmes, which are US programmes targeting young leaders in sub-Saharan Africa," she noted.
Though not confirmed yet, the debate of closure of the Dadaad refugee camp and the repatriation of Somali refugees, and the push by Kenya to have Africa Mission in Somalia (Amisom) as part of a UN peace keeping mission could also be discussed.