Dedan Kimathi Waciuri profile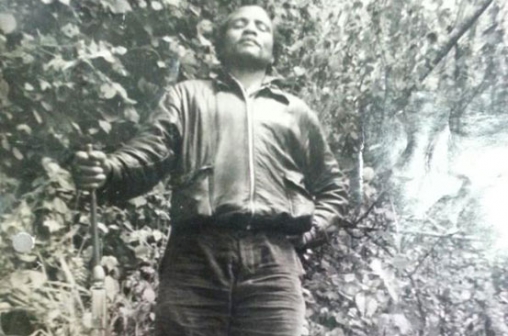 NAIROBI: Dedan Kimathi was born on October 31, 1920 in Thenge, Tetu in Nyeri District.
He was born of the Ambui clan, one of the nine clans of the Agikuyu; to a family of five siblings - two brothers and two sisters.
He attended a local primary school, Karuna-ini Primary School where he focused on perfecting his English language, which would later come in handy in capturing some of his experiences.
Kimathi's secondary education was cut short at Tumutumu CMS School following his rebellious nature, which got him in constant conflict with the teachers.
He would later join the British army in the 1940s but did not last long after he rebelled against the colonialists for what he termed as injustices.
He would later be recruited into Mau Mau in 1951 by Paul Njeru, who had seen great leadership qualities in him.
He led the Mau Mau uprising against the British colonial government in the 1950s.
He was elected secretary of Thomson Fall's Mau Mau Branch where he took to Mau Mau activities with fervour and became a fierce oath administrator.
His activities with the group made him a target of the colonial government, and he was briefly arrested that same year (1951) but escaped with the help of local police.
In 1953, he formed the Kenya Defence Council to co-ordinate all forest fighters.
He was arrested in October 1956. His capture marked the end of the forest war.
He was later sentenced to death following a court process and was executed by hanging on February 18, 1957 at the Kamiti Maximum Security Prison.
Over the years, there have been mixed stories about where Kimathi was buried.
Kimathi and his fellow Mau Mau rebels are now officially recognised as heroes in the struggle for Kenya's independence. Kimathi was married to Mukami Kimathi.