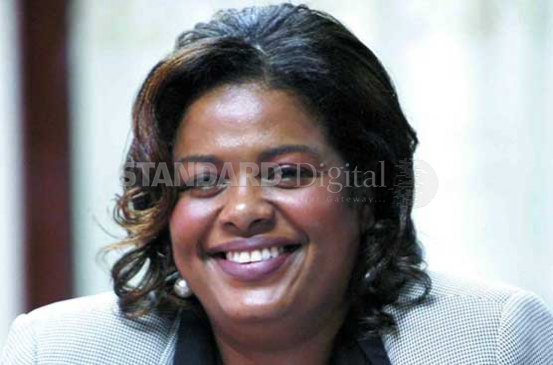 NAIROBI: Law Society of Kenya chief executive officer Apollo Mboya Friday petitioned for the removal of three Supreme Court judges.
In the petition to the Judicial Service Commission (JSC), Mboya wants Judges Mohamed Ibrahim, Jackton Ojwang and Njoki Ndung'u removed from office on account of their ongoing go-slow arising from JSC's position on the retirement of judges.
On September 24, the three judges, acting on behalf of the 'members of the Supreme Court' put the JSC on notice of immediate strike if it continued to uphold its decision to suspend from active duty judges who have attained the age of 70.
The trio's go-slow and Mboya's petition to remove the top judges add to the confusion in the court following two court cases filed by their colleagues — Judges Kalpana Rawal and Philip Tunoi — to challenge their retirement at age 70.
"The actions of three honourable judges have not only held litigants hostage but also led to delayed justice, contrary to constitutional guiding principles under Article 159 of the Constitution of Kenya," Mboya says in the petition.
Read More
He adds that the three judges have essentially sabotaged the judicial process by pronouncing themselves on a question of law pending determination in a lower court. He says the pronouncement is contrived to ensure that the matter is not heard at the Supreme Court when it eventually shows up there.
Mboya says in the petition that the ongoing go-slow by the three judges is contrary to the national values and principles of governance — patriotism, rule of law, good governance, integrity, transparency and accountability.
SETTING PRECEDENT
"Even if the three were to resume duty, they have irreparably and grossly misconducted themselves and cannot continue serving in the position of judges of the Supreme Court," the petition says.
Mboya warns that the go-slow is setting a bad precedent to the subordinate courts, to the detriment of litigants.
He wants the three to reimburse taxpayers "quantifiable remuneration and benefits" drawn during the period they have engaged in "unconstitutional and illegal industrial action".
Article 252 of the Constitution says a judge of a superior court may be removed from office on account of inability to perform functions, breach of code of conduct, bankruptcy, incompetence and gross misconduct. Mboya wants the trio removed on two grounds — breach of oath of office and gross misconduct or misbehaviour.
Attached to the petition is the September 24 from the three announcing immediate suspension of their services on account of illegitimate interference with the work of the court. JSC has rejected the three judges demands' in two meetings held subsequent to the September 24 letter. If it accepts Mboya's petition, JSC will forward it to President Uhuru Kenyatta who — within 14 days — will suspend the judges and form a tribunal to investigate them.