Kimutai: I still have faith in a sane matatu industry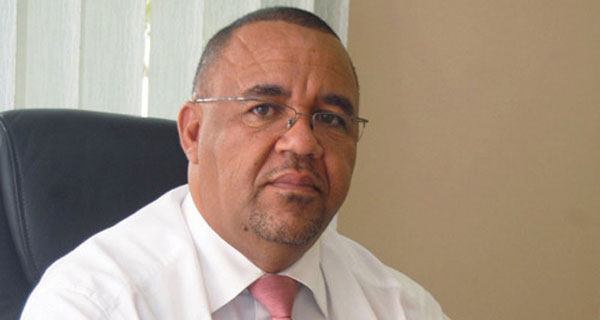 Simon Kimutai PHOTO:COURTESY
By STANDARD REPORTER
Matatu Owners Association Chairman Simon Kimutai (pictured) is everything the matatu industry is not.
He is polite, polished, incredibly smart and business savvy.
Weigh those qualities against an industry known to be chaotic, unruly and ruthless – driven purely by the Hobbesian state of selfish materialism – and something looks out of place.
So why would this former furniture seller who once traded his wares at Dagoretti Corner have so much faith in a future when the matatu sector will be disciplined, maybe even respected?
Kimutai, 52, is also a director of two matatus saccos and has often engaged the Government on behalf of matatu owners. By extension, he has become the face of a chaotic and brutish industry.
But in spite of the poor image of reckless matatu drivers on the roads, Kimutai is one person who believes in more enhanced training and strict conditions.
In fact, he comes across as being pathologically optimistic about an industry known to be the highest contributor to the high death toll on Kenyan highways.
He believes drivers can be tamed and sanity finally restored to an industry that creates jobs for thousands of young people. And he has good reason to believe himself.
For a start, Kimutai is critical of an old derelict system that requires a driver to obtain a four-year licence that includes a PSV licence in the mix, most probably corruptly, and they are on the road.
"The existing system is weak and makes it easy to convert a regular licence into PSV. We have proposed many times an overhaul of the system. We are even willing to have the National Youth Service train and issue PSV licences," he said.
As a result of the old system, he said, many PSV drivers are reckless – speeding, disregarding traffic rules and showing no courtesy to other motorists.
Kimutai wants to see an end to the culture of impunity that has given matatus a bad name.
"The new system should orientate drivers on customer care, road courtesy and obedience of traffic rules. The current Kenya Revenue Authority system has been manipulated so there are many rogue drivers on the road. Nobody seems to take driver training and licence issuing seriously," noted Kimutai.
Another issue that concerns him is the high number of traffic police officers constantly on the road pursuing various infringements.
"In many developed countries, you will rarely see traffic officers on the road stopping cars. I heard Traffic Commandant Kingori complain his officers are not enough. He has many policemen on the roads," he said.