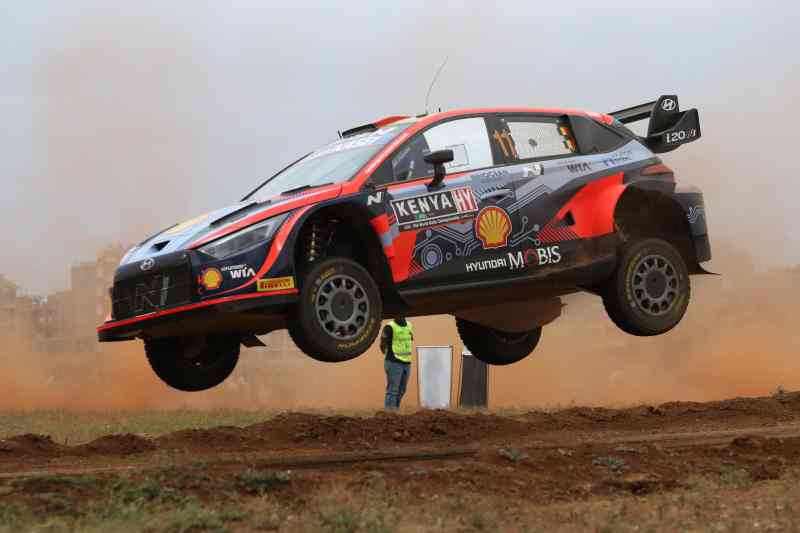 Safari Rally defending champion Sebastien Ogier was off to a good start yesterday, clocking 3:18.8 to win the opening Super Special Kasarani Stage, in Nairobi.
The eight-time World Rally Championship (WRC) winner was navigated by Veillas Benjamin in the 4.84km stretch that saw two cars compete against each other in a WRC format.
The race was almost a repeat of last year's edition where Ogier beat Kalle Rovanpera of Finland to the finish line.
"I came back for the people. I'm here to defend the victory again, but all I know is that Safari is the most unpredictable rally on earth," he told said.
"It's very colourful here and the people in this country give us some amazing support. The opener followed a colourful start ceremony in Nairobi which was quite exciting for a start."
"But the challenge is going to be big. It's going to be really rough in Naivasha, but we will try to survive it."
The Toyota Gazoo Racing speedster beat Thierry Neuville of Hyundai by 0.6 seconds as Ott Tanak, also of Hyundai, was third in 1.1 behind the leader.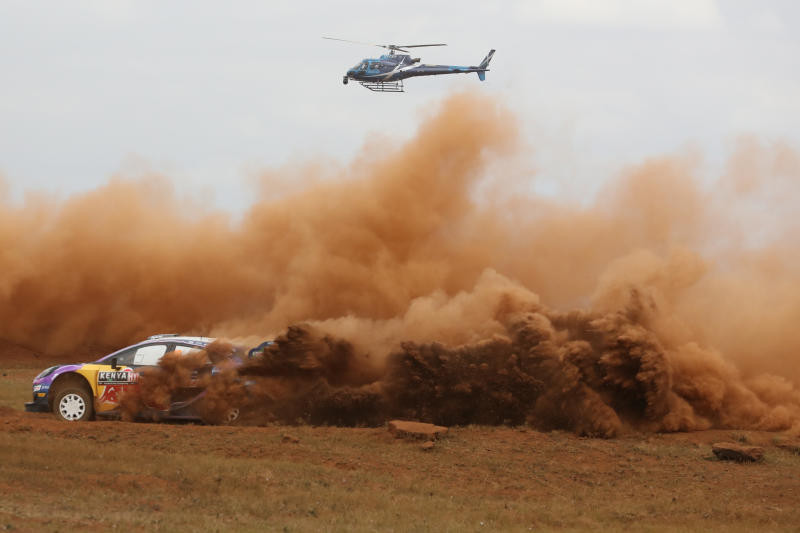 Neuville was unlucky last season in the race as he was among the big guns who fell by the wayside, but he now insists he's in Kenya to right the wrongs that saw him miss the gong by a whisker.
Tanak said he is buoyed by winning the Italy leg early this month but will be more careful with his Hyundai i20 N Rally 1 hybrid car. He needs it in one piece.
"This is an endurance race, there are roughs that will drag the car, the Safari will be harder if it rains," Tanak said.
Elfyn Evans, who was another Toyota casualty alongside Rovanpera last season, was fourth in 3:20.0 as nine-time WRC champion Sebastien Loeb, navigated by Isabelle Galmiche, finished fifth in 3:20.6.
Rovanpera, who topped the shakedown on Wednesday, finished the opening stage a distant 11th.
Kenya National Rally Championship leader Karan Patel was the best placed local at 16th in 3:39.5 as African Rally Championship winner, Carl 'Flash' Tundo ended the day 20th in 3:45.3.
Today, the rally will traverse the 19.2km Loldia stage, 11.7km Geothermal and 31.2km Kedong, all in Naivasha.
Loldia is full of wooded tracks, Geothermal has a stunning backdrop with constant plumes of geothermal vents set off against a bright Kenyan sky, while Kedong is the rally fans' favourite.