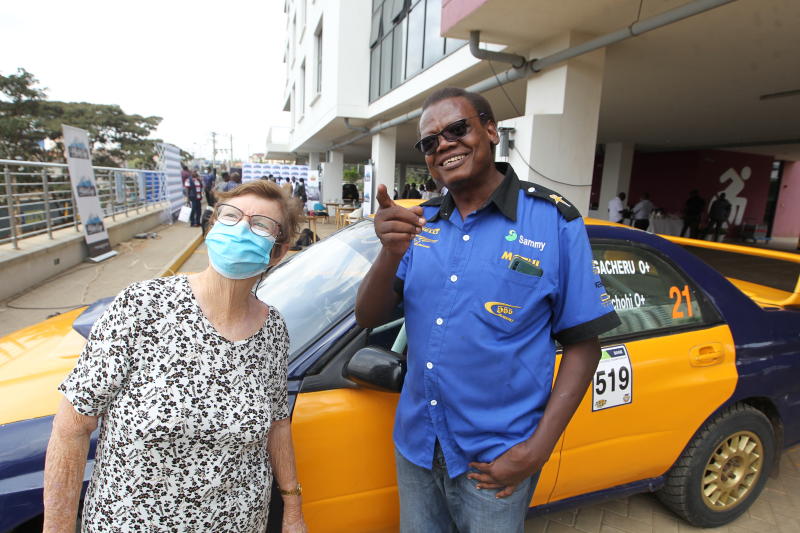 To rally legends Steve Gacheru and Sylvia King, former Kenya National Rally Championships winner Ian Duncan stands a good chance of winning this year's East African Safari Classic Rally (EASCR).
The event will be held in Kenya on February 10-18.
At the same time, Kenya Breweries Limited (KBL) gave the competition a Sh5 million boost as Responsible Drink partner through its beer brand, White Cap.
"Duncan is a great driver and has prepared his car well. He has an amazing back-up through his Minti Motorsport team," King, who competed between 1970-1976, told Standard Sports.
"Duncan is quite experienced and has already won two EASCR contests (2009, 2013). He has great potential to make it three, in the 10th edition," she said.
Due to the star-studded field, King also believes defending champion Kris Rosenberger of Austria and reigning African Rally champion Carl 'Flash' Tundo have the potential to give Duncan a run for his money in the event that will begin in Naivasha and end in Kilifi.
"Kris is very inspired. He is motivated to make history as the first driver to win the competition back-to-back," said King.
"Tundo, who won the competition in 2017, is in great shape as he is the reigning African and Kenyan champion. He's quite experienced and has good chemistry with his long-term navigator, Tim Jessop."
Gacheru, 51, reiterated King's sentiments, backing Duncan to top the podium.
"Duncan is already a two-time champion. He knows the route very well owing to his past experiences, not forgetting that his Minti Motorsport team is fully behind his back," said Gacheru.
King took part in the Safari Rally of yore, driving a Volkswagen beetle in 1970 and 1971 before navigating Ann Taieth between 1972-1976.
King and Taieth won the Coupe Des Dames on Safari in 1972 in their Datsun 1600SSS. The duo completed the 1973 rally, which was 5000km long, but were time-barred by six-minutes.
In 1984, they made history as the first women crew to win a KNRC leg (the then Raymond Rally) held in Eldoret.
That year, King also won the Motorsport Personality of the Year award. She's is currently in charge of sponsorship at the EASCR.