NCBA and Equity's 2020 profits reduce on account of Covid-19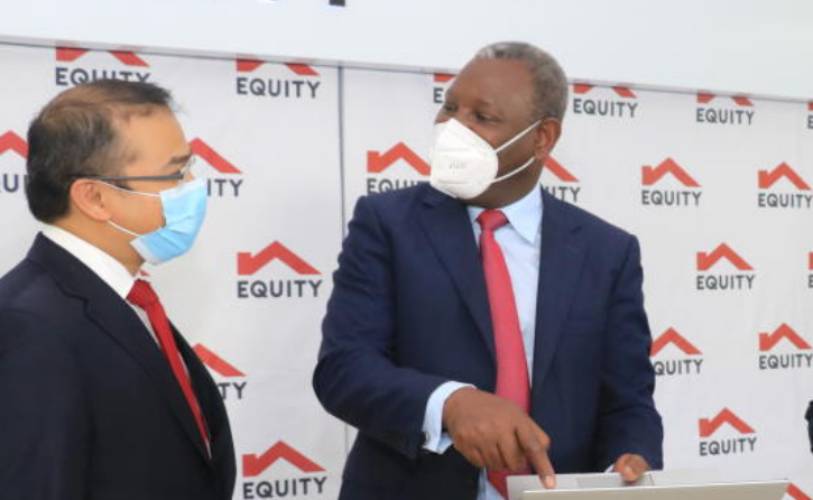 Equity Bank and NCBA have recorded reduced profits for the financial year ending December last year, one that was disrupted by the Covid-19 pandemic.
The two leaders announced their financial results yesterday, with Equity recording a net profit of Sh20.1 billion for the 2020 financial year, representing an 11 per cent drop, compared to earnings reported over a similar period last year.
NCBA, which, like Equity, is listed at the Nairobi Securities Exchange (NSE), saw its profit dip after tax by 53.6 per cent to Sh4.57 billion, compared to Sh7.8 billion that the lender made the previous year.
Both banks blamed the loss on the increased loan-loss provision, with Equity setting aside Sh25.9 billion as insurance against possible defaults by customers distressed by the pandemic. This was an increase of 496 per cent.
NCBA's loan-loss provision due to impairment of loans rose more than three-fold from Sh6.25 billion in 2019 to Sh20.4 billion in the calendar year ending 2020. But not everything was similar for the two banks. While NCBA announced a dividend payment, Equity Bank has withheld dividends for a second consecutive year.
Following the announcement, Equity's share price at the NSE fell by 8.29 per cent, while that of NCBA rose by 8.23 per cent by end of trading yesterday. Equity Group Chief Executive James Mwangi said the lender would not be paying dividends to investors this year due to uncertainty around the Covid-19 pandemic, with the board focused on strengthening the company's liquidity into the near term.
"The greatest growth we recorded was in non-funded income at 27 per cent to reach Sh38 billion principally, which contributed 41 per cent of the group's total income," said Mr Mwangi while presenting the results to investors.
NCBA Group Managing Director John Gachora said despite the massive impact of the pandemic, the lender's operating income increased 38 per cent to close the year at Sh46.4 billion.
Take a quick survey and help us improve our website!
Take a survey
"To cushion our business and customers against the impact of Covid-19, we took unprecedented measures throughout the year," said Mr Gachora. Last year was tough for the economy, what reflected on banks' balance sheet.
Overall revenues for Equity Bank went up 24 per cent to Sh92 billion on the back of high income from government securities, remittance and forex trading fees as well as a jump in digital transactions.