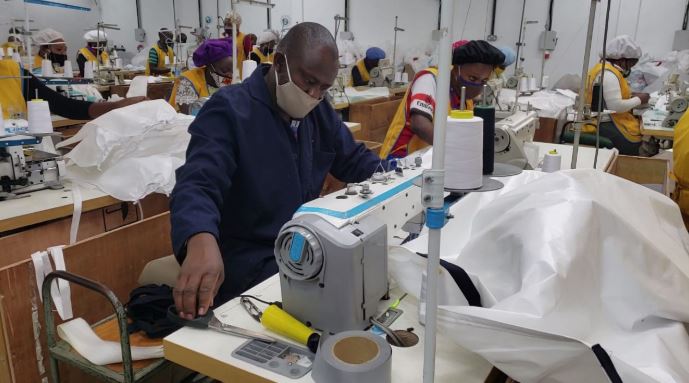 Amidst the hum of sewing machines in a large assembly-line setup just off Enterprise Road in Nairobi's Industrial area sits Jeremiah Masese Rafiki. It is easy to miss the dark, stocky 34-year-old Kisii-born tailor since everyone here is in a yellow dust coat. It is about midday and all workers are keen on clearing their work spaces of any pending jobs ahead of the lunch break.
Jeremiah initially thought he would go through life, tailoring ordinary clothing, and that sewing industrial gear like overalls would be the most life would ask of him. But life has a way of twisting and adjusting people, businesses and careers.
"I went to Afrona Vocational Training Institute in Kisii County and learnt to tailor clothing such as shirts, trousers, dresses and general school uniform. We would sometimes make uniforms for security guards where I currently work," he says.
Today Jeremiah is in a team of tailors working for Wild Elegance Africa Limited, a company that initially made T-shirts, caps, industrial overalls and dust coats but has now changed course to covid-19 related gear. And Jeremiah the tailor, is now a maker of body bags—the infamous white bags now synonymous with strange burials of covid-19 casualties under tight police supervision.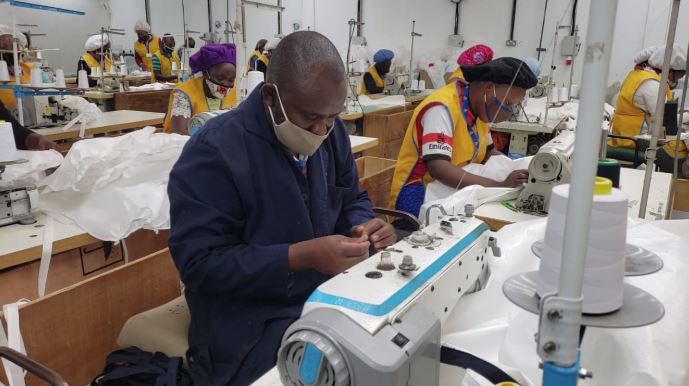 Read More
"I used to see those body bags on TV and wonder, so a human corpse can be stuffed into a bag and be buried or carried to a morgue, what if I happen to die and be treated the same way?" He quips. He didn't have to wonder for long."
In mid-March 2020, Kenya announced its first confirmed case of covid-19 and the numbers have grown since, and so have the deaths. Jeremiah's employer announced that they would be re-aligning their production lines to suit the nationwide call by the government for local manufacturers to produce covid-19 kits including personal protective gear (PPEs), face masks, and body bags. China, arguably the world's largest supplier of protective kits, and at the time the epicenter of the covid-19 onslaught was getting overwhelmed by the pandemic and opted to cut export lines of its own products to focus on dealing with its own domestic demand.
Jeremiah's employer switched production to masks, personal protective equipment and as the deaths rose—body bags. It was a gamble and Jeremiah and his team were thrown into the mix, an ominous mix that has long been familiar territory for coffin makers and morticians.
"When we started making body bags it was a challenge…when our designer first introduced the original sample, it was a shock. We wondered how someone would fit, where his legs and torso would be. But we gradually adjusted, psychologically. Right now we can visualize how it could be, sew a transparent spot where the face can be viewed, where the name tag can be placed…." he says.
Jeremiah says right now, on average, a tailor can make two body bags an hour. Their current orders are mainly placed locally with some supplies, priced at a wholesale cost of sh 1,500. And whenever Health CS Mutahi Kagwe announces Covid-19 numbers, Jeremiah Masese receives calls from upcountry.
"They watch TV, call me and ask: So are these the things you make? I say, yes, we also make overalls, masks and protective gowns useful for the fight against covid-19" he says." It is part of our work since we no longer have a market for what we previously sold.