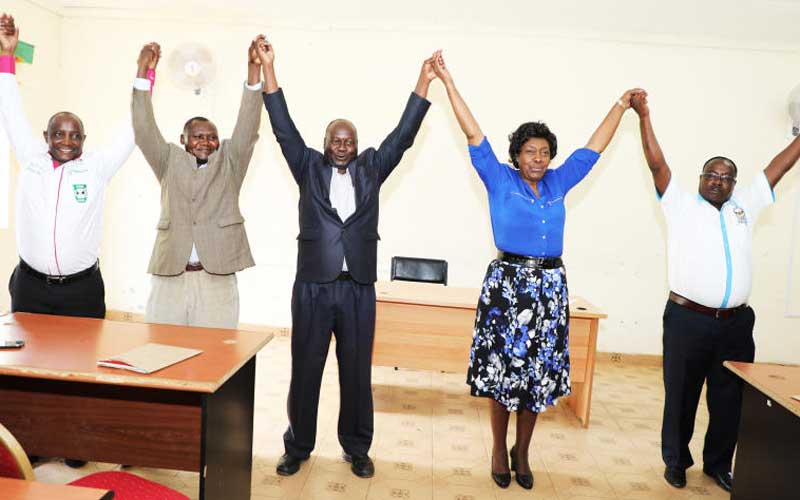 Kitui County workers can now breathe a sigh of relief after Governor Charity Ngilu arbitrated and ended a plan to strike over delayed June salaries.
Mrs Ngilu held a crisis meeting with workers' trade unions officials at the weekend, where a raft of agreements were reached to avert disruption of service in public offices from Tuesday.
The governor and the officials came out of the three-hour closed door meeting at the Kitui's Agricultural Training Centre holding hands after striking the deal.
"There is white smoke. I have played a pivotal role in ensuring there was a deal. There were fears the mediation talks could end in a stalemate over the positions favoured by the unions and those held by the Executive," said Ngilu.
The governor said the Controller of Budget had come to their rescue to solve the salary impasse by agreeing to allocate some funds to pay the workers their delayed monies.
Unions of Kenya Civil Servants Secretary Ben Munyalo and Kenya County Government Workers Union chairman Stephen Kitheka Kwanda welcomed the deal.