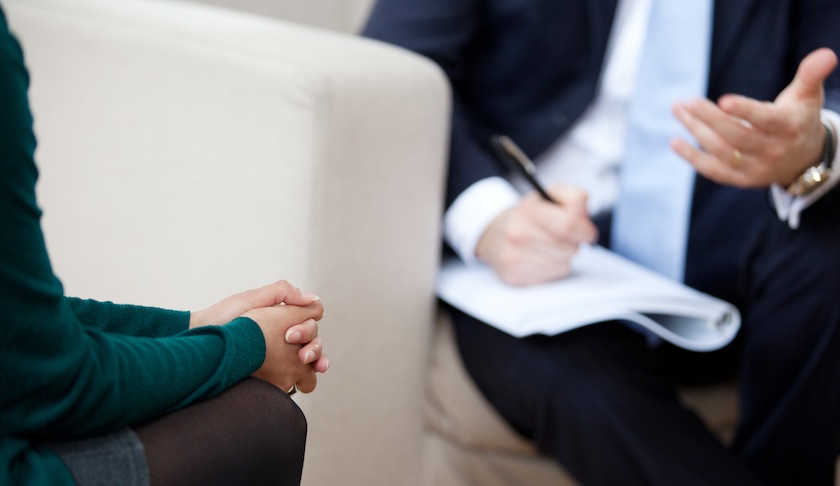 NAIROBI, KENYA: Sheila Chepkorir was about to shut down her laptop and call it a day on job hunting when an email notification popped up on the screen. That morning, she had applied for all the jobs that different job boards religiously sent on her mail.
Sheila subscribed for job notifications from different job boards when she graduated from the University of Nairobi, where she was studying law. And for the year that Sheila stayed out of school, before she eventually graduated, she sent applications for the jobs that were sieved to match her area of specialisation and preferences.
This time, Unilever was seeking to fill positions for the Unilever Future Leaders Programme (UFLP), an opportunity that Sheila instantly jumped on to.
After a chain of purely online tasks, including interviews and psychometric analyses, Sheila was among the 15 graduates that were offered the competitive three-year UFLP programme.
Read More
The first day she met the recruiter, she says, was when she was convinced beyond doubt that she had bagged the job. On this day, she was taken around the organisation and even introduced to the organisation's staff before she received official appointment notice.
She admits the process went down without her noticing.
"There was no running around dropping my CV or travelling for interviews. I did everything from the comfort of my couch at home," says Sheila.
And needless to say, the 24-year old didn't go through the nightmare of deciding what to wear to the interview.
Sheila's experience is a pointer that days of back and forth exchanges of physical applications and face to face interviews are fading away.
Yet a key trend that jobseekers need to familiarise with is the exclusive digital recruitment platform that is locking the less tech-savvy candidates out of lucrative opportunities.
Here are trends in the recruitment space that job seekers need to warm up to.
Organisations going digital in recruitment
Digital recruitment is not a new thing in developed countries. Tied to technology, it is also rooting itself in some of the fastest growing digital spaces including Kenya. Unilever Talent and Organisation Manager in Africa, Christopher Karani, says organisations are working to stay at par with youth who are digitally sensitised.
"The age of millennials requires that we also adjust. It is highly likely to engage with young people through the Internet where they spent a lot of time searching for information and talking to friends as opposed to meeting them face to face," says Karani.
He says digital recruitment is efficient both to job seekers as well as organisations looking for the best hire.
"In this era, it is dull for someone to fill a physical form. The forms arouse little interest in the jobseekers we have these days and they give up so easily. But with an appealing online system, the applicants stick to the process till the end," explains the talent manager.
Unilever's digital recruitment tool is also fashioned with games that keep job applicants glued to their computer screens and complete the application process while at it.
Once an applicant fills in their details using their LinkedIn profiles, they proceed to the profile assessment that consists of 12 short online games.
Out of say, 10,000 job applicants who express interest in a single vacancy, a bigger number of about 8,000 are dropped at the online application stage, the recruiter says. He says most job seekers lack basic requirements such as an updated CV and other basic profile information when they start applying for a particular job. A few proceed to play games.
"From our end, we look at different elements of the applicant's cognitive, emotional and social traits even as they enjoy playing the games," says Karani.
He adds that the candidate receives feedback that gives their psychometric score at the end of the games.
The third stage is the digital interview where candidates are asked hypothetical and business questions after which they send a recorded video of their answers.
In the final stage, about 50 applicants who make it through the video interview are invited at the organisation to interact with the company's staff and management.
"The platform is totally free of bias and gives equal opportunities to jobseekers who prove themselves," says Karani.
He says the digital recruitment process exposes jobseekers to possibilities in recruitment, including those who do not make it to the final stage.
While most jobs are advertised on job boards and company websites, there is a chunk of opportunities created by aggressive job seekers. These are job seekers who make organisations see the need of hiring.
Oscar Magu, for instance, didn't apply for any job but is working with leading companies including Safaricom.
Mr Magu was still a first-year Computer Science student at St Paul's University when he hooked himself up with the first company he worked for.
At a networking event in Nairobi, Magu met a representative from Dalbit Petroleum, a major oil distributer cross Africa over a snack. In a short exchange, he had positioned himself for the Web Developer position that the company would later fill.
The 24-year old who founded Maudhui House, his own content marketing start-up says he has learnt what works in the changing recruitment space.
"I discovered that recruiters no longer treat the dull job descriptions they put out there seriously. A serious jobseeker looks for opportunities through networking in places where recruiters are also covertly on the lookout for potential hire," says Magu.
Some organisations need tasks done but lack the conventional job descriptions for the tasks. There are ways to position yourself for such jobs, which are coveted for their competitive package and flexibility.
These days, organisations only put job advertisements out there when they exhaust their own in-house headhunting techniques, key being visiting people's profiles.
It, therefore, helps that you help the organisations find you on your digital accounts.
Magu who has used people's LinkedIn profiles to hire for his own startup observes that recruiters are leveraging on technology and visiting people's profiles key being their LinkedIn profiles.
"Job seekers need to firmly position themselves on digital platforms where the recruiter can find them easily. This means doing simple things like having complete and updated profiles on avenues such as LinkedIn," he says.
Magu says he didn't send any job application to Safaricom, where he is frequently contracted to develop content along the company's CSR activities. The company came looking for him instead.
All he did, he says was to develop content on Safaricom products which he published on his blog and updated on his social media accounts. And so, when the company was looking for hire, his name popped up among the searches.
"When Safaricom was looking to engage independent content developers, it was easy for them to find me since most of the content on my online accounts was related to what they were searching for. I must have ranked high in these searches," says Magu.
According to the content developer, job seekers stand to benefit when they create and publish free content about companies they look to work for.
"Recruiters are looking for people who have knowledge about their background their culture and their products. You rank higher when recruiters do online searches for candidates to fill particular vacancies," he says.
Magu says creating a company's product reviews also positions a job seeker as an expert in the particular field.
Recruiters develop job description for financial logistics but once hired, you are expected to perform way out of the job description scope, says Eagle HR CEO, Patrick Mutisya.
"We want to bring in as few employees as possible who can perform a variety of tasks. Most companies are continually looking to keep the cost of operations as low as it can ever get and to push margins high," says the HR consultant.
He specifically singles out the roles of someone in sales and marketing and advises those with traditional skills to go back to class and attain some digital skills.
"Today you can hardly run into someone carrying pharmaceutical products in a briefcase on the streets. People can buy almost everything online and have it delivered to their doorstep," says Mutisya.
At this pace, it therefore helps that as a job seeker, you position yourself for the changing job roles. Adjust to the flexibility of working on your computer from home and therefore working for as many people as you can handle.
Karani also urges job seekers not to shy away from global opportunities that beat location, provided one has internet connection. He also advises versatility.
"Traditional permanent and pensionable jobs are disappearing. Employees have to be flexible with the new terms since contractual and task-based jobs are now the common thing," says Karani.