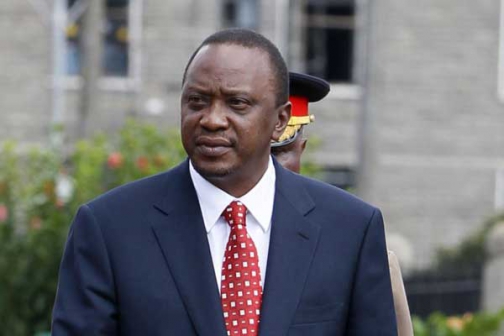 It's no secret ODM leader Raila has nine lives—like the proverbial cat. I know men of cloth are still waiting for the Second Coming of Christ. But my bet is that we shall first witness the Third Coming of Raila before the world ends. In August next year, Raila will either ascend to the pinnacle of power, or end a Sisyphean struggle for the most potent office in all the land. On that day—no matter the outcome—he will cross the Rubicon, and enter the Door of No Return. The scion of Jaramogi will metaphorically extirpate the last of his nine lives. I am no prophet, but you can take this to the bank.
Just a few months ago, Uhuru Kenyatta's Jubilee looked unbeatable. Kenyatta's most fervent loyalists spoke in epochal terms about his rule. In mythic lexicon, they spoke of him like a political colossus in the image of the Burning Spear.
They say a lie repeated several times becomes the truth. Think of the echo chamber of pinging noises saying the same thing over and over again. Like the vaunted Chinese torture tactic—of the constant water drip—Kenyans began to drink the Kool-Aid. Even me—the trained legal skeptic—almost took a sip from the poisoned chalice. But we now know that it was gobbledygook, or a bunch of hooey. It was just another Santa Claus lie. Kamwana isn't invincible.
Imagine the feeling in historic Bondo when Kenyatta's acolytes spoke of him lording it over them until 2022, and then bequeathing it to Eldoret's own William Ruto. It was the sort of pitiless gutting of an opponent's morale that would've made Hitler's Joseph Goebbels proud.
First, there was the "tyranny of numbers." Like Rhodesia's Ian Smith, Jubilee was destined to rule for 100 years. I don't know who the Jubilee propagandists are—but they are good. Damn good. They say money can buy anything, except love. I guess they are right. But I have a feeling the good people of Bondo will be celebrating in August. Agwambo is closing in on the nation's coveted prize.
Read More
Raila will have to jump hoops to get there. This won't be a cakewalk. But in short four years, Kenyatta has proven that he's a reluctant prince. In the Twelfth Night, Shakespeare wrote that "Some [men] are born great, some achieve greatness, and some have greatness thrust upon them." It's been clear that Kenyatta belongs to the last category.
That is the main reason the light will dim on his power in August. The people of Kenya will be sending him back to Gatundu for an early retirement. Methinks Kenyatta will actually be relieved. Only his hangers-on will be orphaned and be left fretting. That's because Kenyatta will still be a prince even in retirement.
But I digress. Raila will first have to vanquish—decimate—his CORD bedfellows and prevail upon Amani's Musalia Mudavadi to be the sacrificial lamb one more time. Unless you've scales blocking your vision, you know how this movie is going to end. Wiper's Kalonzo Musyoka and Mudavadi—the only opposition hopefuls with a chance against Raila—must agree to play second fiddle.
They are younger and will have another shot. Besides, none has toiled in the vineyards longer than the man from the Lake. Just like the ANC couldn't put labour unionist Cyril Ramaphosa or economist Thabo Mbeki ahead of Nelson Mandela, it's sacrilege for Kalonzo or Mudavadi to jump the queue ahead of Raila.
However, we live in a democracy, even if it's a putative one in a banana republic. That's why Kalonzo and Mudavadi, now crowned Luhya spokesman, have a right to compete against Raila—and lose. Even Ford-Kenya's Moses Wetang'ula has that birthright.
But methinks they all know in their heart of hearts that Raila gives them the best shot at ending the Jubilee regime. This is the question—do they hate Jubilee more than they dislike each other? Put differently, are they willing to go another five or ten years in political Siberia? If not, they will shelve their little egos and line up behind Raila. Politics isn't a game of charity, but of hard knocks.
You may wonder why I think Kenyatta is toast. Or why Raila will have eaten Kenyatta's lunch by noon on August 8. Jubilee itself has given us the clues. They are in full panic mode. The manoeuvres to pack constitutional commissions and gerrymander electoral laws smack of mortal fear of the opponent. The drift towards illiberalism, the choking of NGOs, and lashing out against "foreign meddlers" speak of a sinking ship. Send Agwambo to the rescue.