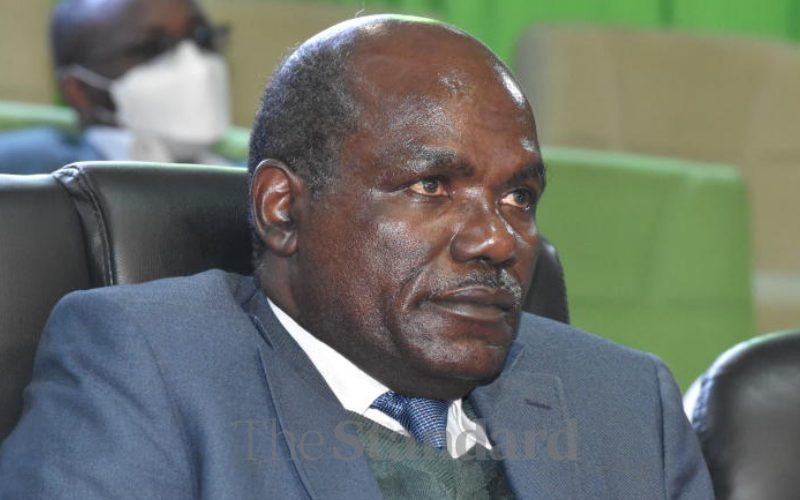 In tense times, national institutions have an obligation to give hope and promote public confidence. However, barely three weeks to the August 9 General Election, disturbing information involving those institutions raises concern.
These include the Independent Electoral and Boundaries Commission (IEBC) security organs, religious organisations and politicians who enjoy so much impunity that they appear immune to questioning. Since they fail to instill confidence in the voters, the question is whether this failure is contrived or coincidental. If it is contrived, then there is a lot of mischief that casts doubt. If coincidental, the management is so inept that it generates loss of trust.
The IEBC fails to inspire, through its actions and inactions. There were double-standards in the way it conducted the nominations of candidates, switching positions on whether to give or deny certificates which implied confusion or lack of independence.
It also appears to be under intense pressure from other institutions to accept dubious 'guidance' and 'assistance' which hinder its ability to perform. Reports that its officials disappear under strange circumstances or that it lacks adequate resources, point to its level of dependency rather than independence and casts doubts as to whether it can deliver. IEBC does not inspire hope.
Religious groups are in the business of promoting hope, but they fail to inspire that hope mainly because of divisions along political affiliations or denominational and cult interests.
They tend to lose common sense perspectives by being passionate about particular candidates because of regional interests, denominational and cult affiliations, or class interests. Voters lose trust when they see religious leaders deviate from spiritual callings, advance selected political interests, and 'anoint' people of doubtful merit. When religious managers become political cheerleaders, they lose their purpose as custodians of faith and become champions of despair.
This encourages additional splits, often on pecuniary rather than doctrinal grounds, and additional despair. Some become religions for hire or compete to identify with and 'pray' for certain deep-pocketed politicians. Religions are currently split between either the William Ruto and Uhuru Kenyatta/Raila Odinga camps.
A few reasons explain the current anxiety. The two leading presidential candidates, Raila and Ruto, were PENTAGON comrades in 2007, are politically tough, and can mobilise. And despite the commissions and reforms that were set up after 2008, there seems to be people bent on getting their way through assorted disturbances. They talk of political zoning, selective land repossessing, expropriation of institutions and industries, and exclusion from government.
There is a widespread impression that security operators are partisan which erodes public confidence and generates fear instead of hope. To compound matters, both Raila and Ruto appear to have a sense of entitlement to the presidency which makes each so desperate that they become unreasonable and refuse to accept the collective will and wisdom of the people. And both have hyperactive propaganda machines that manufacture fake news and praises which are both entertaining and worrying.
Although the two weeks to the elections are tense, there is still hope that common sense will prevail. Since Kenya is used to overcoming electoral challenges, there is hope it can overcome manufactured despair. While politicians are not reliable, religious and trusted community leaders still have capacity to inspire hope if only they can regain public trust that they are people of honour, rather opportunists.
Such people do not lie, mislead, think of vote stealing, or encourage violence; they command respect, trust, and have authority that inspires hope. They can remind both Ruto and Raila to reduce their individual sense of entitlement to the presidency. They should encourage people to vote for their candidates without fear that anything could go wrong. They should inspire hope.