Dancehall queen Etana arrives for 'pamoja' fest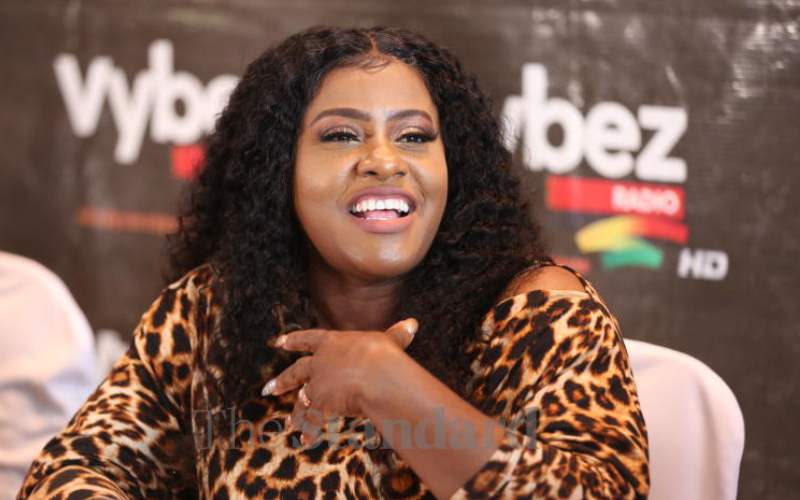 All is set for Jamaican singer Etana's performance at Ngong Racecourse this weekend.
Etana (real name Shauna McKenzie) will be performing at the Ngong Race Course Waterfront in a concert dubbed Pamoja Festival.
At 37, the Jamaican artiste's new project, Pamoja, speaks volumes about the legacy she wants to leave behind.
In the 16-songs recently released album she has focused on motherland – Africa.
Etana's Saturday show at the Ngong Race Course is her first major gig since she released the 'Pamoja' album. The album features a dozen artistes from the region.
This will be the first major concert Nairobians will be jamming at since early last year when entertainment events ground to a halt due to Covid-19 pandemic restrictions.
The singer arrived in Nairobi on Tuesday night accompanied by her band and crew; among them Floyd Hussey, Miguel Anderson, and Ricaedo Henriques. It is her 'Pamoja Homecoming' party since her last visit in 2019.
"I love Kenya and every time I am around I feel at home. I am glad to be back here," Etana said during her media briefing at a Nairobi hotel yesterday.
Standard Group's reggae radio station, Vybez, is the event's media partner.
Upbeat about the concert, the singer said she would be throwing a 'full' show that will not only feature her band but also the artistes she has worked with in the new album.
"I felt Kenya and I would consider this to be my second home. The roar that came with songs like 'Weakness In Me', 'Love Song', 'I Am Not Afraid', 'People Talk' and others during my last concert was so loud that I couldn't hear myself. I just allowed them to sing along," Etana told The Standard.
For the Kingston-born Grammy Award nominee, this visit will be a stamp of authority, not only to prove her music finesse but also on her huge collaboration with Kenyan artistes, which has seen her embrace Swahili in her music.
Etana has in the past featured Kenya's dancehall king Wyre, and Naiboi in her music.