Letter to my love who's far away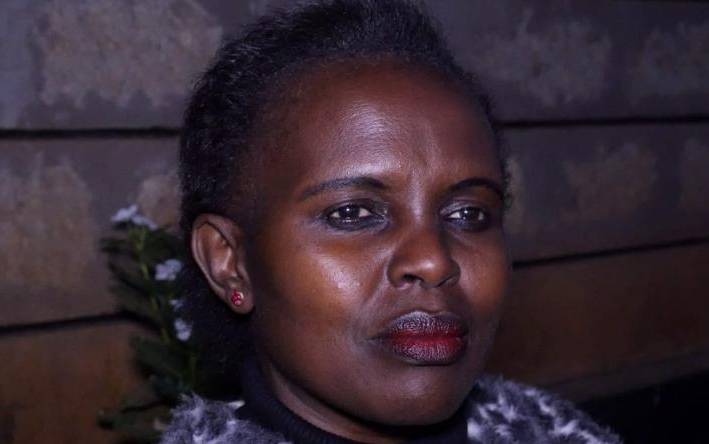 Praxedes Muli vividly remembers the first day she met her husband Francis Muli Solovea. Even though they were both still so young and wet behind the ears, she still recalls the confident boy who sat next to her in class back in primary school.
He had been transferred from another school so she took it upon herself to educate him about a few things on the school. They became good friends since then, but little did she know they would meet later in life, fall in love and start a family together. While Praxedes pursued a career in teaching, Muli joined the army where he met his death while on his way to a mission in Somalia.
By the time he died, Muli was already an engineer. Praxedes recalls it like it was yesterday. Muli was among other soldiers who died in a helicopter crash in Liboi in October 2011.
Praxedes says she lost a soul mate and a friend. They had been blessed with three children by the time he died.
"In 1994, he left for Yugoslavia for a peace-keeping mission, which was the first time we stayed apart for quite a long time. While there, he would write letters three times a week. Every Monday, Wednesday and Friday, I looked forward to reading them, I replied to each of the also reaffirming my love for him," she recalls.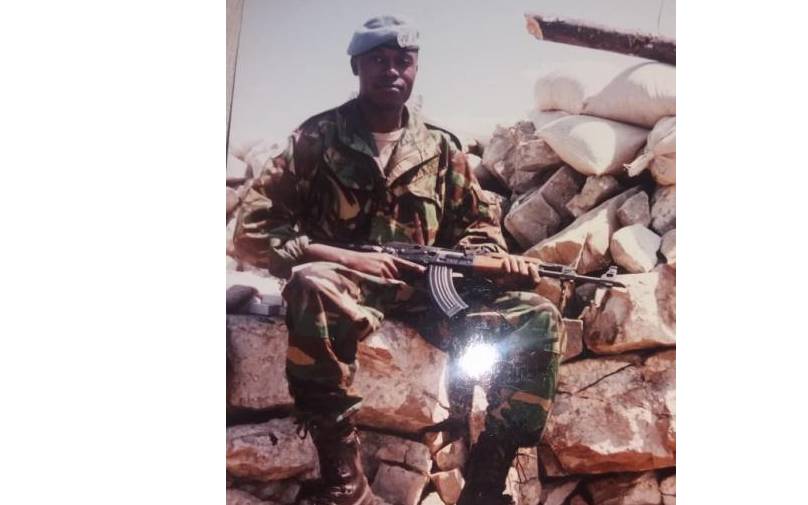 Before he left for any mission, he would always ask me to pray for him and constantly reminded me to pray for them. He never panicked and was never tense. He was meant to be in that profession.
When he returned from the mission, he would have nightmares and would wake up in the middle of his sleep. "When I asked what the problem was, he would say that he was having dreams of the things that had happened there. He would complain and say the situation was terrifying. I was his shock absorber and every time he would go through such terrifying moments, I would reassure him of my support and I did everything I could to ensure his life went back to normal," she recalls.
On the day of the accident, Praxedes talked to her husband as usual on the afternoon of October 16, 2011. Little did she know that would be the last time she would hear husband's voice.
Every time he was away from their home, Muli would call her during the day and before he went to bed at night. She still reminiscences their evening chats with a lot nostalgia. Moments before he died, they had a quick chat on phone, but he promised to call back once he arrived in Somalia.
"When we spoke, Francis told me he was headed for Somalia. Our conversation was cut short as they were about to take off. He told me he would call me in the evening as usual so I waited.
At around 9 pm, he still hadn't called, which was unusual. I tried calling him but my calls went unanswered. I tried a few times, still no answer. I started getting worried and angry at the same time since this was our daily ritual. By then no one had broken the news about the accident," she says.
Praxedes and her family were not informed of her husband's demise until the following evening.
"The next morning, I went to work as usual. I didn't think anything bad could have happened until my brother-in-law and a close friend of mine called me to ask if I had spoken to my husband. They both knew he had passed away but they didn't know how to break the news to me. I called Francis's superior at work to ask for his whereabouts and he told me he will call me once he locates him even though he was well aware of his demise. I kept calling the whole day until at one point I asked them to just tell me the truth. I gathered the courage to ask if my husband had died and they said yes.
Praxedes says her world was turned upside down in a matter of seconds: "I felt as if my world was ending. I felt like everything I had built and worked hard for was lost. I was already at work in the school where I was a teacher. I left immediately and went back home. My daughter was sitting her Kenya Certificate of Secondary Examinations. I knew this would affect her so much, so we decided not to tell her until after her exams. Our son had just joined Form One," she notes.
The long process of DNA testing which had to take place before she was allowed to bury her husband made things even harder to bear for her and her family. "I didn't know it would take a while before we laid him to rest due to the DNA tests that had to be done to identify the body. I was also called to go and identify his body. Before I was allowed to see him, I was counselled about the damage his body had gone through," she adds.
What she saw will forever be etched in her memory, she says. "When the sheet was pulled down, it took everything in me not to lose my mind. My husband didn't have legs, he didn't have his left arm and a better chuck of his head had been blown off, his stomach was ripped open. I couldn't believe what I was seeing. That was one of the hardest moments in my life," says Praxedes.
It has been nine years now but moving on and starting life afresh without him has been quite a task for her and her children. "It has been quite a journey adjusting to life without him in our lives, I owe the far we have come to other family members, my church, his friends and his colleagues who still call to check on us up to date," she says.
Having met when she was still a young girl, Praxedes says Muli wasn't only a husband, but also her mentor. "Our lives changed completely, I didn't know where to start but I have been strong for my children. He had been with me all my life, how was I supposed to start living without him. I still miss him terribly. Sometimes I break down and wonder why this had to happen to me," she says.
Praxedes says Muli will forever be her soulmate as she doesn't ever plan to be in a relationship or get married again. "I have never thought of getting married again. I wouldn't want to. I have found my peace in the Lord. I'm grateful that I have a strong support system in my family, the church, my husband's friends who have stood with us to date and his bosses who still call us to check on us. I don't think I would have made it without all the help I got," she says.