Joblessness is turning me into someone else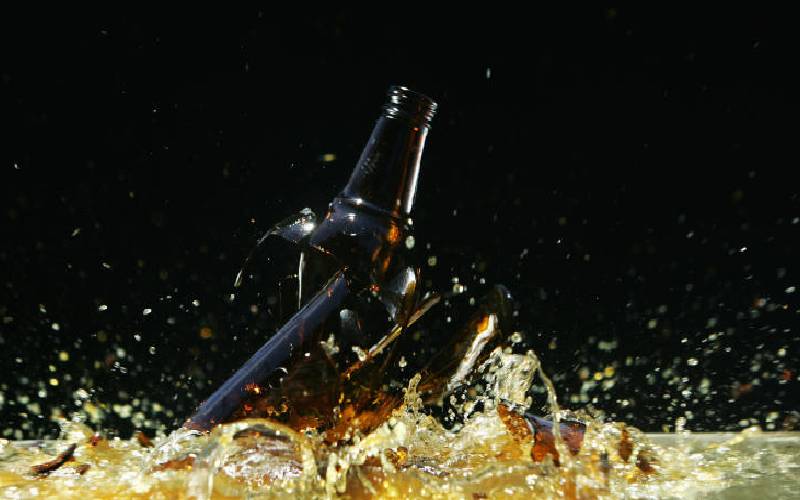 When Nicholas Akama penned his resignation letter, he was sure it would be easy to land a new job.
He would learn regrettably later that a bird in hand is worth two in the bush.
He had approached his boss about the poor salary, which he thought did not match the workload.
Akama worked at a law firm, which meant late nights, early mornings and some times, no weekends.
The most he ever took home was Sh30,000.
His saving grace was the fact that he lived in a house owned by his mother and therefore did not have to worry about rent.
It's been close to two years of sending applications, more applications, and no interviews.
The most he ever received was an invitation for an aptitude test.
And even with that, there wasn't much success.
His story is all but too common in Kenya.
Unemployment headache
Judy Kuria's case is not much different.
Even with a university degree, she still couldn't land a stable job.
"I thought because I have time on my hands and some savings, why not go back to school for a Master's degree?"
Kuria says that may have hurt her chances the more.
Every time she found herself in an interview room, the same question seemed to pop up.
"You have a lot of educational background. But you have quite minimal work experience. Why is that?"
She says she got too frustrated and stopped looking altogether.
Today she is a stay-at-home mum with two children.
Kuria, like many others, laments at the constant call for experience when employers won't hire in the first place.
But losing or not getting a job is not the most ailing in the employment world.
Psychological torture
According to Akama, the joblessness turned him into someone he couldn't recognise.
Initially he watched his health, went for morning runs and was fit.
His alcohol intake was also quite minimal.
Today the story is different.
If he's not drunk, he is nursing a hangover.
"If I had an eight-to-five, I wouldn't drink as much."
Every time he drinks, he smokes.
Akama can smoke up to four sticks in one sitting.
He says the drinking has also hurt some of his relationships as most people do not care to understand why he does what he does.
"Alcohol is how I escape the reality of how messed up my life is right now."
Akama also regrets having studied law, saying perhaps a different career path would have presented better opportunities.
His regrets are not so different from Kuria's, who wishes the money she spent on her Master's degree would have been spent on starting a business.
There is evidence of psychological scarring in women who lose jobs or stay out of employment for a long period, especially if they were employed before.
The Journal of Socio-Economics tries to explain the psychological impact of unemployment and joblessness.
Economists say experiences such as joblessness may lead to a deterioration in mental health.
The
study
further adds that unemployment and joblessness are likely to influence an individual's perception of personal efficacy.
"For females who in the past have spent time both unemployed and out of the labor force, the greater the duration of their joblessness the more likely is a reduction in feelings of personal efficacy and more aggravated one's self-perception of helplessness."
Kuria and Akama's stories reflect those of up to half a million Kenyans who 'tarmacked' for more than a year without getting a job.
The quarterly labour report from the
Kenya National Bureau of Statistics
(KNBS) shows another 600,000 Kenyans were forced to work in low-paying or low-skilled jobs after being jobless for a long while.
In total, there were about 929,595 unemployed Kenyans between October and December last year, which means they did not have a job but had actively been looking for one in the past four weeks before the survey was conducted.
"The results show that the economically active population was 22.3 million, comprising the working (19.7 million) and those seeking work (2.6 million)," read part of the census report for 2019.
As Akama, Kuria and thousands of other Kenyans seek to make ends meet, it is uncertain if the situation will improve, or worsen.