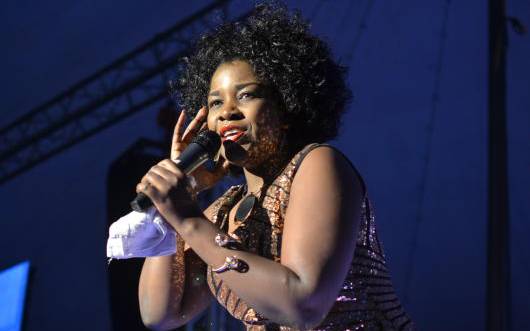 Sunday Magazine
Gloria Muliro talks of how she scaled the ladder in her music career.
We have evidently lingered a little too long at the Weston Hotel's reception, as a receptionist walks over to enquire if we are waiting for someone. "Yes we are. Gloria Muliro," I respond, which clearly impresses the hotelier. "Oh she's coming here?" she asks, and all is forgiven as she walks away. When the gospel artiste finally walks in, she is glowing in a white and pink dress that gently hugs her figure. She seems to be defying the laws of biology and photography as she looks younger than the last time I saw her, and also younger than she does in photographs. She gets that a lot, but the weight loss might also explain it, she tells me later when we are settled. She has lost about ten kilogrammes within the last year by going on a low carb diet, avoiding sugar for two years despite having a sweet tooth, and by exercising for 30 minutes in the morning and evening.
SEE ALSO: Marriage is work and not one-sided, says singer Gloria Muliro
"I have around five more to lose before l get to my ideal weight," she tells me, and true to her regimen, she asks for a glass of lemon water when the waitstaff brings the menu. I realise Gloria is naturally introverted but transforms on stage into the person the public knows, which she tells me surprises the people who know her. She struggled with low self-esteem and low self-worth growing up and into her 20s. "But I overcame by getting to know who I am in Christ and learning to love, appreciate and define myself. When I realised I don't have to be what people think or say I am. I am who God says I am," she says. Having found her inner strength, today she is one of Kenya's successful artistes, and at one time the Music Copyright Society of Kenya had her as one of the highest earning.