Five women who made an impact in 2019
The past year has been characterised with highs and lows, some which were spearheaded by women who sought to stamp their presence in their respective fields.
In this article, we list Women of The Year and the impact they had.
1. Justice Mumbi Ngugi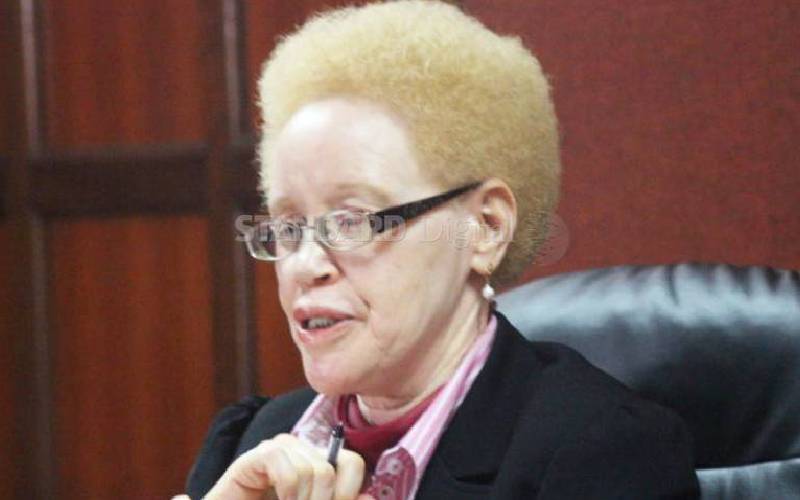 On July 24, she issued a ruling barring elected officials from accessing their office if they are charged with corruption or related economic crimes.
Ngugi's ruling set a precedent on how corruption-related cases will be tackled.
In the past, elected or powerful officials charged with corruption would pay bail or bond and go back to their normal lives.
But Ngugi's ruling put an end to what was referred to as a "mockery of the Constitution".
Take a quick survey and help us improve our website!
Take a survey
The move is seen as a stepping stone in the fight against impunity and corruption.
Corruption scandals have led to Kenya suffering economically as there is minimal integrity in our leadership is a major reason why the economy is in the doldrums.
In March, President Uhuru Kenyatta told Kenyans to brace for more high-profile corruption prosecutions.
Kenyatta assured the country there would be no sacred cows in the fight against graft that has plagued his administration.
2. Mwende Mwinzi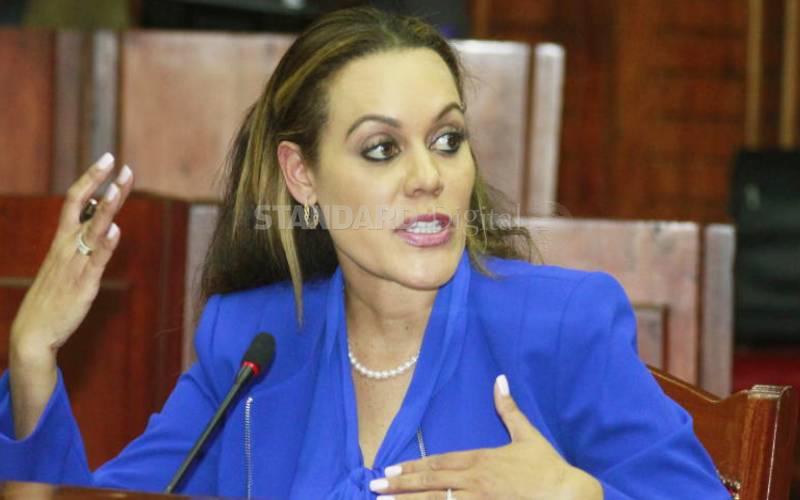 She came into the limelight when President Uhuru Kenyatta nominated her on May 2 as the Seoul envoy.
But after vetting by Parliament, MPs recommended that she should only be appointed on condition that she renounces her American citizenship.
In her favour, the High Court declared that ambassadors are not state officers.
Justice James Makau's decision is a big win for Mwende Mwinzi, Kenya's ambassadorial nominee to South Korea, who has been battling parliament's demands that she renounces her American citizenship before taking up the post.
The judge said an ambassador is an appointee of the President and falls under public office. An ambassador, he said, is not bound by constitutional demands for state officers who must not hold dual citizenship.
3. Ivy Wangeci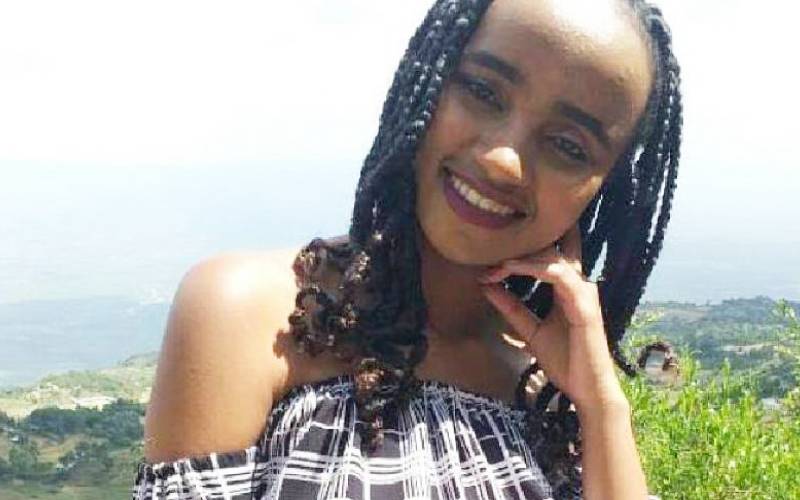 Her death was both shocking and saddening.
Wangeci was hacked to death by a jilted lover shortly after she had finished her rounds at the Moi Teaching and Referral Hospital.
The main suspect behind the murder of the medical student at Moi University pleaded not guilty to murder charges in an Eldoret Court.
Kinuthia was locked up on April 15 for 14 days after Senior Assistant State Director of Public Prosecution Fredah Mwanza requested the court to allow police more time to complete investigations.
The broad-daylight killing sparked off a conversation countrywide over increasing cases where women are being attacked and some killed by lovers.
For a while, Wangeci was the face of gender based violence in Kenya and how vulnerable women are at the hands of men.
Her death stirred discussion on whether society has focussed too much on the girls and forgot the boys.
Cases of jilted lovers killing women or committing suicide after domestic wrangles hit the headlines, with activists calling for action to end Gender violence.
4. Grace Kipchoge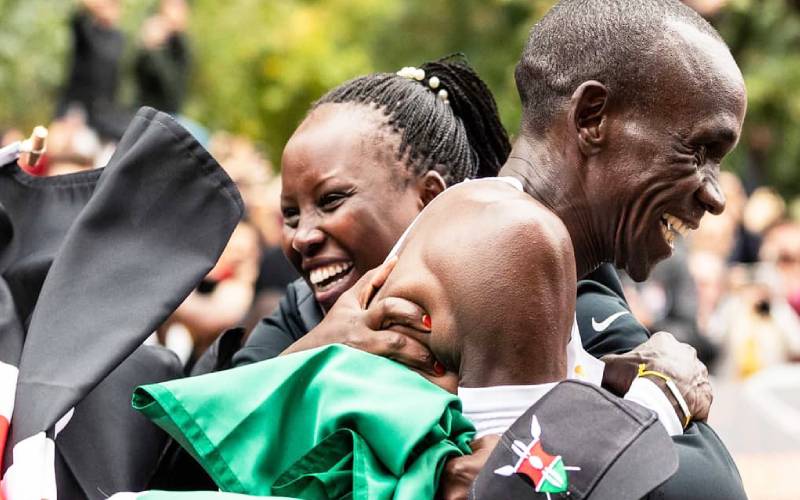 When marathoner Eliud Kipchoge set to prove that no human is limited, little was known of Grace his wife.
She admitted that she never accompanied Eliud on marathons, but she was not about to miss out on the INEOS1:59 Challenge.
Kenya and indeed the world watched Kipchoge make history in Austria.
Kipchoge's wife Grace and her three children Lynn, Griffin and Jordan were in Vienna. It was the first time they came along.
"...he is doing what no human has ever done," she said.
Eliud has admitted that she is part of his support system that has allowed him become the powerhouse he is.
Grace was perhaps the only person who was more proud of him that any other Kenyan.
5. Zozibini Tunzi
She is one of five black women who now hold the top pageant titles for the first time in history.
They are Miss Teen USA Kaliegh Garris, Miss America Nia Franklin, Miss USA Cheslie Kryst, Miss Universe Zozibini Tunzi and Toni-Ann Singh, Miss World.
Tunzi, from South Africa, stunned the world when she hit the runway in her natural hair.
Her tapered natural cut shone the light on modern beauty.
Today, the modern woman goes to great lengths to have artificial hair that is also expensive.
Human hair wigs and weaves retail at up to Sh100,000.
Tunzi, also a woman of colour, together with the four others, also stirred a discussion on beauty being associated with fairer skin.
Tunzi is quoted saying "We can't be what we can't see".
She was referring to the younger women of colour, who will believe they are capable of breaking the glass ceiling by simply seeing other women of colour take such international stages and come out victorious.