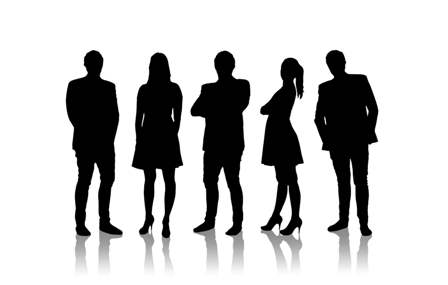 Getting an entry level job is not determined by who you are related to in management, a new survey on youth employability shows. The October 2019 survey, 'Whole Youth Development in Kenya', was conducted among employers and employees in the formal and informal sectors to determine entry-level skills among youth in employment. The survey, conducted by researchers at the Aga Khan University in partnership with Ujana 360, found that employers in the formal and informal sectors look out for education qualifications, soft skills, minimum work experience and technical skills while scouting for new hires.
SEE ALSO: Rise in child abuse numbers should prick our conscience
At 81 per cent, education qualification is the top requirement for recruiters in the formal sector. This is followed by a candidate's soft skills at 66 per cent and minimum work experience at 43 per cent. Other important entry-level job requirements for recruiters in the formal sector include attitude and values (38 per cent), technical skills (37 per cent) and age (29 per cent). At only one per cent, the least important requirement for entry-level job seekers is ethnicity. This means recruiters for entry-level job applicants in the formal sector do not show favouritism in terms of an applicant's racial, cultural or religious affiliations. The notion It contradicts the notion that getting a job in Kenya is all about who you know in the organisation. Fifteen industries, including agriculture, wholesale and retail, construction, human health and social work and information and communications technology (ICT), which account for 90 per cent of jobs in formal and informal sectors, were included in the sample. Some 3,095 employees and 1,164 organisations were interviewed across 24 counties in the study that also included 693 self-employed youth.
SEE ALSO: Dangers to children hide in plain sight
Other less important job requirements include a candidate's marital status (two per cent), gender (nine per cent) and physical well-being (17 per cent). Recruiters in the informal sector, however, give priority to soft skills (58 per cent), education qualifications (45 per cent) and technical skills (38 per cent) while looking for new hires. Soft skills highlighted in the report include leadership traits, team work, communication skills and flexibility and adaptability. The least required items in the informal sector include ethnicity, marital status and accreditation from professional bodies. Eagle HR Consultants CEO Patrick Mutisya, however, faults the report, arguing that ethnic affiliations cloud recruitment. "Normally, it isn't easy determining technical abilities for entry-level job seekers since they are mostly people who lack experience. This way, recruitment is narrowed down on who you know in management," says Mutisya.
SEE ALSO: More women than men worried about Covid-19-survey
He says it is easier to recruit for other progressive job positions as applicants are those who can prove that they can perform their tasks.