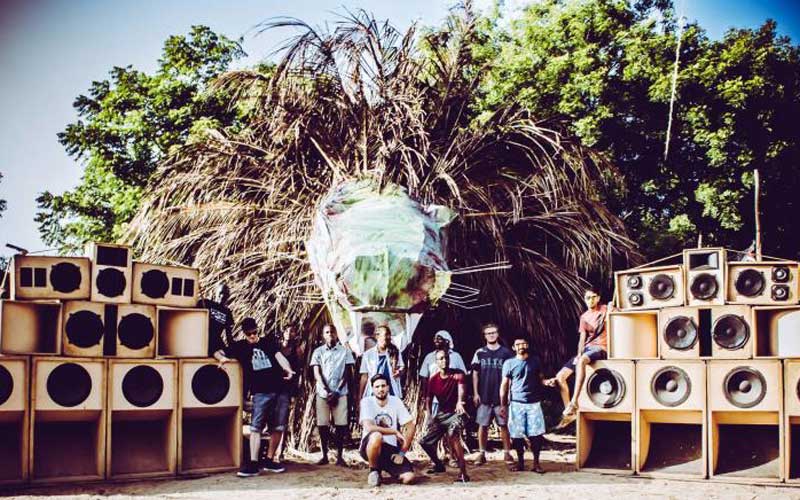 The open-air space is dimly lit and cosy. In the near distance, a yellow lamp lights up the Rig Master, surrounded by silhouetted power boxes, amplifiers and mixers. People, entranced by the deep bass rumbling through their chests, fill every other space.
A Sir Henry remixes a reggae classic with Salma on the microphone, bridging the gap between selector and crowd. A knot of cables snakes across the ground to speakers, stacked 10 feet high. The large sound vibrates across Westlands, Nairobi, rapping incessantly on neighbouring windows.
This was the vibe most weeks at Wadada Wednesdays; a gathering that would attract reggae and dub musicians and fans from Nairobi and beyond.
Fast forward two years and raised above the stage, between the two sonic monoliths is a giant aluminium-cast lion head. This is the Umojah Stage at the Kilifi New Year Festival, as revellers ushered in the new year.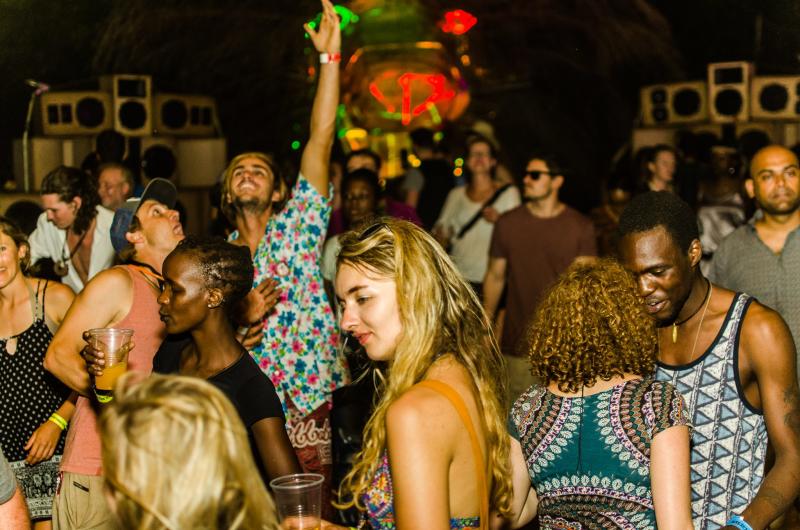 Passionate engineers
Read More
Built by passionate sound engineers Rig Master, Jay, Dread Steppa and Chiggy, the Umojah Sound is the arguably biggest reggae and dub sound system in Kenya.
"Now we have two stacks of speakers - those are two sets of four bass scoops two mid-range and three high frequency speakers," says Umojah producer Dread Steppa, revealing plans to keep building Umojah.
"We want to add at least one more stack this year."
He tells of the power behind the heavy bass, their "super power": a custom made pre-amplifier, built by sound system builders Jah Tubby's Systems - a legacy of the culture that nurtured roots reggae and dub sound system in Jamaica.
The crew also operates an internationally acclaimed sound system, the Funktion One, during its residency in East Africa, providing sound support to festivals such as Nyege Nyege in Uganda and the Kilifi New Year Festival.
We are at a point in our creative industries where autonomy is the order of the day. In music, this means more experimentation and co-creating hybrid sub-cultures with unique identities.
As part of this local creative empowerment, artistes and engineers now have, or try to achieve their means of production. This "build it and they will come" approach is paying off, reverberating the spirit of the sound system cultures that brewed dub music and in turn influencing contemporary music production.
Spurred by their passion for music and all things sonic and inspired by their interactions with reggae and dub sound system culture in the United Kingdom, the Umojah crew was compelled to build a home-grown sound, to ramp up the quality of production and bring more unity in the local music industry.
They have since hosted performers and selectors from far and wide, including Kenya's Lavosti and the Roots Connection Band, Nazizi, Levysil, Ras Mtapa, Binti Afrika, DJ Heartical; and international acts Chronixx, Akae Beka & Midnite, Tippy I Grade, Black Chariot International, Kelissa, Mungo's Hi-Fi's Eva Lazarus, Yaadcore, to mention a few.
Lavosti says although Kenyan sound systems have been active for a significant time, Umojah stands out as a positive progression for the local music industry.
Breaking boundaries
According to the performing artistes, the Umojah sound men are breaking the boundaries, going against the norm set by other crews in Nairobi.
"The difference is since the Wadada sessions in 2016, they have been opening their doors to DJs and selectors that would otherwise not be welcome in other spaces. They also play and promote Kenyan music," he says, highlighting the lacking willingness of rival sound crews to collaborate.
"Umojah brings more authenticity to the industry. The crew built their own speakers, they spin vinyl records and inspire a sense of togetherness."
His sentiments are echoed by the community that has gradually been built around the Umojah sound system.
"We are like one big family, made up of crew, whoever plays with us or contributes to the community in any way, audiences, friends, people staying on to help us roll cables and carry speakers," says Dread Steppa.
Although roots, reggae and dub are the dominant sounds coming out of Umojah, the sound system also promotes other genres in the Kenyan scene, including hip-hop, afro-fusion and electro-dance.