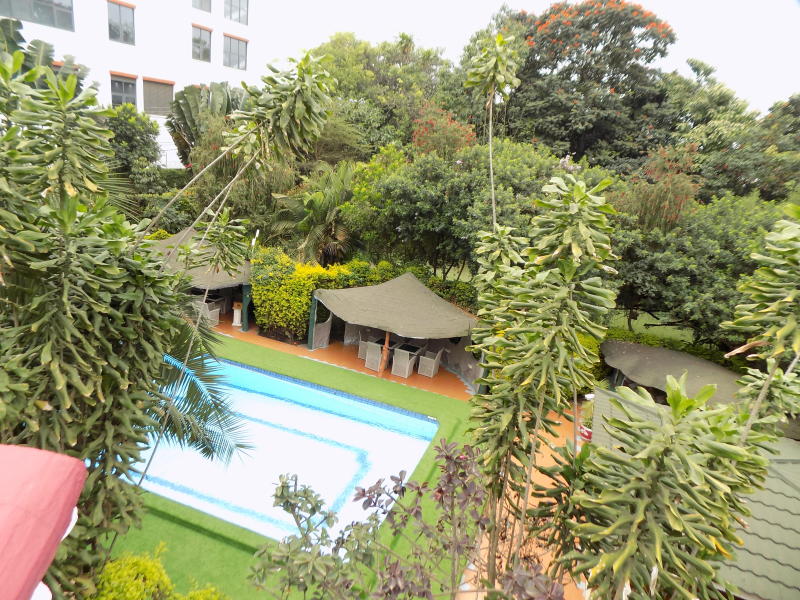 Nairobi can be so boring. Atleast when it comes to eating out now that every other eatery claims that it serves "authentic African food", signs you should only see in Europe or the America because African food should be at the heart of Nairobi's stomach, so to write.
You can argue that Nairobi is a cosmopolitan city catering to different tastes, cultures and palates, and "authentic African food" signs are just proper, but that is a bland argument. Just as bland as some of the food those eateries serve.
Getting a decent place to have a meal within the central business district is a production which gets trickier in the evenings because Nairobians love their tipple, so eateries close early and pubs operate till tomorrow.
But don't give up! Nairobi still finds a way of redeeming its gastronomic image, you just have to know where to find a cost effective, not cheap, place to treat your taste buds.
Culinary journey
Read More
All the rated hotels in the CBD have restaurants, and their menus are varied, so ideally, you can always take your palate on a culinary journey. If you are the type who eats what you are offered and not what you want, there is a fast food joint on almost every corner. Some are classy, some are dingy, others snobby, crowded, overrated and some are a cross between a roadside kiosk and your mum's kitchen.
What is increasingly missing from the CBD are stand-alone specialty restaurants for fine-dining. They are turning off their burners and setting up kitchens in other parts, but few are staying put. So, there is still Panda Restaurant which has a varied menu, but their stock-in-trade is Chinese. Then there is Trattoria (Italian) with its archaic payment system.
Every once in a while, Dan, my communications specialist friend, and I check out new eateries in Nairobi. We have done this for years, and I can't list all the restaurants we have visited. Initially, Zip, his wife used to join us, but she has since left us to our designs as she loves Java, and her only grouse is that she always gets her balance in 50-shilling notes.
And so, with Dan, we have had a meal at Chowpatty, the vegetarian Indian restaurant in Westlands. Their khajju mutter — that is cashew nuts with green peas cooked in cream — is to die for and their palak paneer passes muster. At Clay Oven, also in Westlands, we have always settled for chicken korma and aloo gobhi masala which is potatoes and cauliflower and the usual spices, which depending on how bad your ulcers are, you can always tell them to tone down. Last week, we tried the modest Hot Dishes in Bruce House, and Dan's take was that it is the only place with the right food prices.
Some weeks back, I discovered a gem in Gigiri -- Comfort Gardens. A full-fledged hotel with all the mod-cons including conferencing facilities, swimming pool, accommodation with different types of rooms and meal plans. If you want to spend time away from home, with your family, but you do not want to leave the city, then Comfort Gardens is the ideal, idyllic place for you. They have single and double standard rooms, studio (single, double and twin) rooms and executive rooms that come in single, superior and double, meaning thereby that you can pick what fits your pocket and sleeping needs.
Gastronomic image
For bed and breakfast, children aged five years and below are not charged, those aged between six and 12 years, and sharing with an adult, are charged 50 per cent of the adult rates and if they have their own room then they pay 75 per cent of the adult rates. Those who are 12 years and above pay adult rates. The icing on the Comfort Gardens cake is that their rates are the same for both residents and non-residents, so in the event that you have foreign visitors, they will not fork out more. As for the food, I do not have enough space to explain, but I can vouchsafe that it has redeemed Nairobi's gastronomic image. Yeah, Nairobi is not that boring -- you just have to know where to find a cost effective, not cheap, place that caters to your needs.