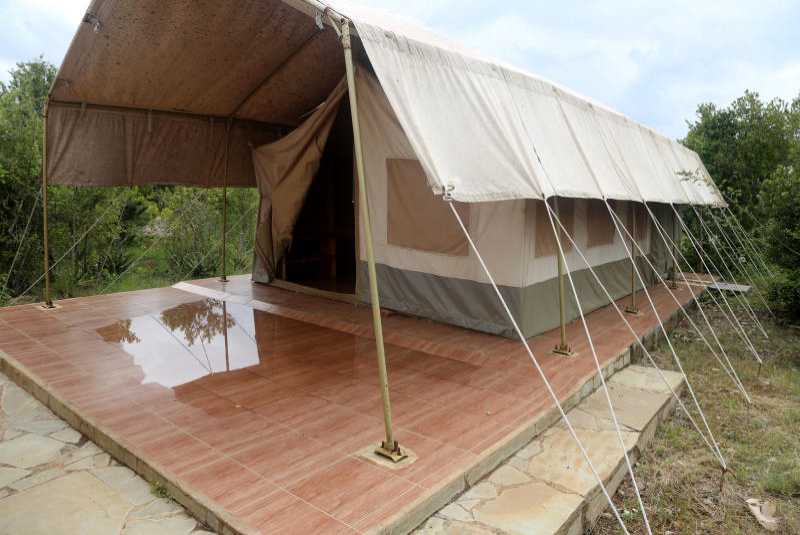 I always get excited when I chance upon a perfectly fitting dress off the rack. No matter how well-stitched, nothing comes close to a tailor-made alternative. The same goes for travel. I rarely settle for the tried and tested destinations that are available online or which people recommend. I visit places that people have rarely heard of because I like discovering places. Some weeks back, I headed to a new place in Nanyuki, Storms Resort, and got there during a rainy evening. Windstorms are so prevalent there, hence the name but the residents have learned to live with it, and usually watch the magnificence of storms sweeping whatever is in their path.
SEE ALSO: Kenya Railways target Sh370.4m yearly profit in Nairobi-Nanyuki refurbished line
Accessing the resort, which is 16 kilometres from Nanyuki town, along Doldol Road is not easy. Barely any vehicles ply the route, and taxi drivers who were willing to risk the ride charged exorbitant rates, considering that it was raining. Since I could not walk all the way, I hired a cab, and resolved not to think about the price. To distract myself, I immerse myself in the vanity that is Instagram. A few kilometres into my bumpy ride, my phone lost internet connectivity, and almost immediately, the cab ground to a halt! It was pitch dark. It felt like I was starring in a scary episode of Crisis where a bus full of the children of Washington's elite and their chaperones are ambushed while on a secluded road on the way back from a field trip. I submitted myself to fate and prayed that someone will pay my ransom, as and when the time comes. As if sensing my fear, the driver reassured me that the area has no internet connectivity and I should not be worried.