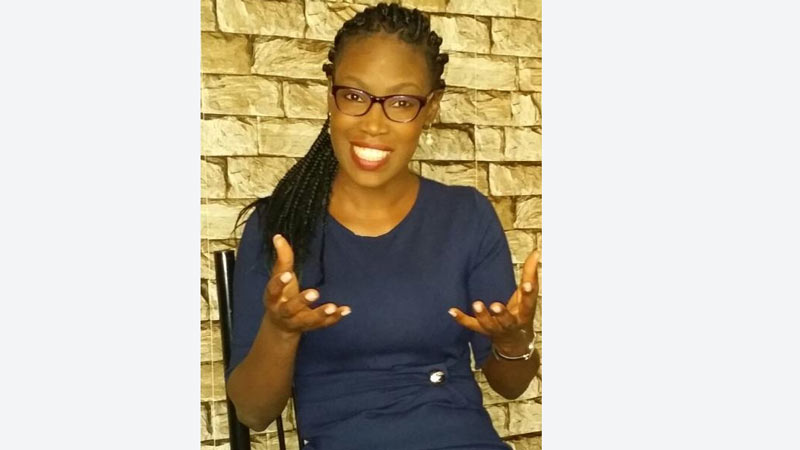 Multiple sclerosis may not have a cure but that will not stop Dr Laura Musambayi from living a full life. By JECKONIA OTIENO
One of Laura Musambayi's lowest moments was her transfer from Alliance Girls High School to Kianda School because of a strange debilitating disease.
The disease which turned out to be multiple sclerosis had confined her to a wheelchair yet the school did not have facilities that would ease her movement.
Multiple sclerosis is a nerve disease often characterised by the body attacking its own cells, pushing researchers to classify it as an autoimmune disease.
Kenya has just about 15 neurologists who serve about 15 cases of multiple sclerosis each month. They were even fewer 16 years ago.
When she joined high school in 2002, Laura was diagnosed with rheumatic fever which was treated. Four years later, it was discovered that what she had was actually multiple sclerosis.
"In 2003, I had a serious backache and over time, started getting difficulties supporting my weight. I left school, went to see a doctor who prescribed strong painkillers and I was back the following day," she recounts.
"We spent the whole day cracking jokes at my inability to move my legs. Then I remember my uncle came into the room and sat next to me. Then suddenly jumped back up as if he had been stung. He claimed that he had sat on my legs. But I hadn't felt a thing."
Her uncle insisted that she had to see a doctor immediately and the practitioner thought she had extra-pulmonary tuberculosis or even Devic's disease which portrays similar symptoms.
Laura had to change schools because she had to use a wheelchair.
"The bizarre part of all this was that I could not be in a national school because it did not have facilities for people like me who could not walk."
Upon joining Kianda School, Laura became a day scholar and had to leave home early to be in school earlier than other students so as to have enough time moving to the classes.
After a while, she improved and started using two crutches, then one. But this took a nosedive when a bad prescription had her in intensive care unit for a week.
"Mum thought I was dying. She actually waited at the hospital's chapel praying and asking nurses how I was -– fearing for the worst. "
By the time Laura was going back to school, she had lost her nails and her skin was peeling off.
"In Form Four, I relapsed again but still managed to score an A in the final national examinations, "she says.
Self-diagnosis
Life went on, with the young girl figuring out life with limited mobility.
"One day in 2006, I felt as if a vice had clamped my muscles and was tightening by the minute. Luckily, due to my interest in medicine, my uncle had been buying me books related to the field and as I read one of the books, I saw symptoms resembling mine; the disease was multiple sclerosis."
Laura explained the same to her doctor but he disputed and asked her to go to hospital the next day. It was multiple sclerosis.
Dr Gregory Mulunga, a neurosurgeon, says that it is difficult to diagnose the condition because people are not looking for it unlike common diseases like malaria.
"Some of the effects include loss of sight, speech and difficulty in moving since it affects the nerves."
In Laura's first year at the University of Nairobi's medical school, she had a relapse. And in a bid to deal with her disease definitively, started exploring treatment options.
"I started a campaign to go for treatment abroad and that is when I got the courage to speak about multiple sclerosis," she says.
The campaign went well and Laura went to the US for management therapies and came back after five months.
"I spent a million shillings on the treatment. On coming back, we started a support group which is now the Multiple Sclerosis Association of Kenya (MSAK) to help push the agenda of people living with the condition."
She resumed school after deferring for a while.
"I did my internship at the Kijabe Mission Hospital but when I was about to finish, I had another relapse – which made me lose my sight temporarily," Laura recounts.
Laura now works at Spinal Injury Hospital in Nairobi and is pursuing an MBA.
"No matter what situation you are in, you must always get up, show up and do their best," That is her life's motto.
Laura says that lack of information on multiple sclerosis is a great challenge in Kenya.
"I was lucky my parents could fund my treatment. There are many others out here who do not have any money and them end up paralysed or even dead."
Through MSAK, Laura is pushing to have NHIF cater for treatment of the condition for its members.
"Medication can cost between Sh30, 000 a month to Sh6 million annually and how many can afford that?"