We are all to blame for Harambee Stars' poor run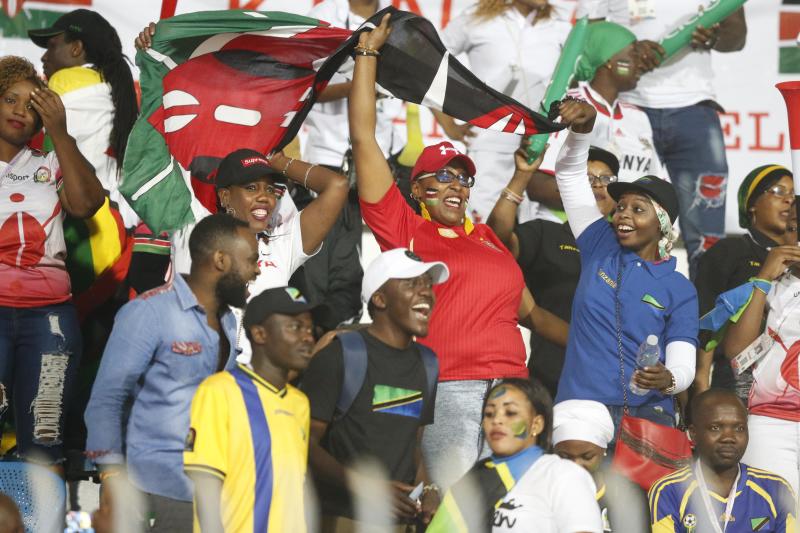 It's now official that Kenya won't take part in the next edition of the Africa Cup of Nations tournament slated for January 9 to February 6 next year in Cameroon.
This follows the poor performance by the national team Harambee Stars in the qualifiers.
As a country and a people, we've been flippant about our national soccer team.
We still have this long-held belief that teams from other regions, in particular those from West and North Africa, are superior and favoured to impress.
Foreign national football teams and clubs such as Brazil, France, Germany, England, Spain, Italy, Argentina, Egypt, Senegal, Nigeria, Ivory Coast, Ghana and Cameroon; Manchester United, Arsenal, Chelsea, Real Madrid and Barcelona could easily claim a bigger fan base among Kenyans than our very own Harambee Stars or Gor Mahia FC.
It's the reason why Kenyan football fans of the game seldom throng local stadia to watch our boys play against "superior" teams.
And officials of our national football governing bodies find it easier to grow fat on funds earmarked for the sport.
All this has the net effect of sapping the drive and grit out of our players, both at the national team and club levels.
It's high time we looked at what we don't get and do right. And at why others easily succeed where we've long failed.
In other parts of the world, for example, discerning leaders have had government parlay incredibly talented sportspeople's feats into key drivers of the economy.
As such, they have encouraged and lubricated sponsorship of sport through talent-spotting academies. In countries such as the UK, France, Spain, Germany and Italy, football is such a rich taxable area of the entertainment industry.
Sport is a key sector of the economy, and football clubs hire, and pay handsomely, players, trainers, gym instructors, doctors, ball boys and lots of other pitch and facility personnel.
One side effect of investment in talent is that it adds the dash of economic, political and even diplomatic significance to such lowbrow spheres as a sport.
Let's not give up on Harambee Stars. We should instead take ourselves, but especially the government, to the task.
In the West African nation of the Gambia, one old proverb goes: "You cannot insult a whole village and exempt the village elder."
Letter from Mulang'o Baraza, Nairobi