Why health ministry needs to stock up on quality ventilators urgently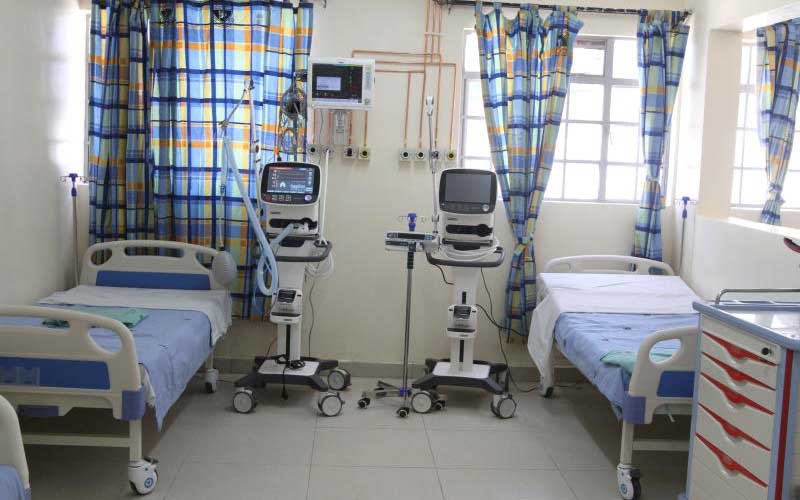 The government should rethink our strategy in fighting coronavirus as the number of patients continues to increase.
There is a need to stock up more ventilators in health facilities to avert a possible catastrophe.
The number of infections continues to rise and at this point, we are more likely to see hundreds upon hundreds checking into health facilities, with the horrifying symptoms, and the personnel and equipment available will be unprepared and overwhelmed.
Many of these will be unable to breathe and will need support. Ventilators, antibiotics and painkillers are some of the basic interventions that have so far been used to manage cases of some of the worst-hit regions of the world.
Ventilators, simply put, are machines that help people breathe when they can't breathe on their own. Air is delivered through a tube and into the patient's windpipe, and finally into the lungs, mimicking the way we breathe naturally.
Covid-19 targets the lungs and can cause complications like pneumonia and acute respiratory distress syndrome.
Severe cases will require a ventilator to be able to deliver enough oxygen from the lungs to the rest of the body. Without one, the patient could die. A ventilator shortage, then, will mean patients are denied life-saving care.
Depending on how far and how fast coronavirus spreads in Kenya, the number of cases could overwhelm medical professionals.
As it is, we are not even sure about the number of ventilators in the country as we have never prioritised them. There are some simple reasons why we might end up with a shortage.
In normal circumstances, ventilators are more than enough for the ICUs and operating rooms that use them. In fact, some of the ventilators we have are in storage, showing that there is not — at least, there wasn't — a pressing need for them.
Meanwhile, hospitals are not in the habit of buying extra equipment they do not need. They cannot afford to do so now.
In the US for example, GE Healthcare, which makes medical devices including ventilators, issued a statement saying it is exploring "all options to support this increased need, including increasing production lines and adding shifts.
Dr Steve Adudans, Executive director, Centre for Public Health and Development