The deadly coronavirus can be defeated by a careful strategy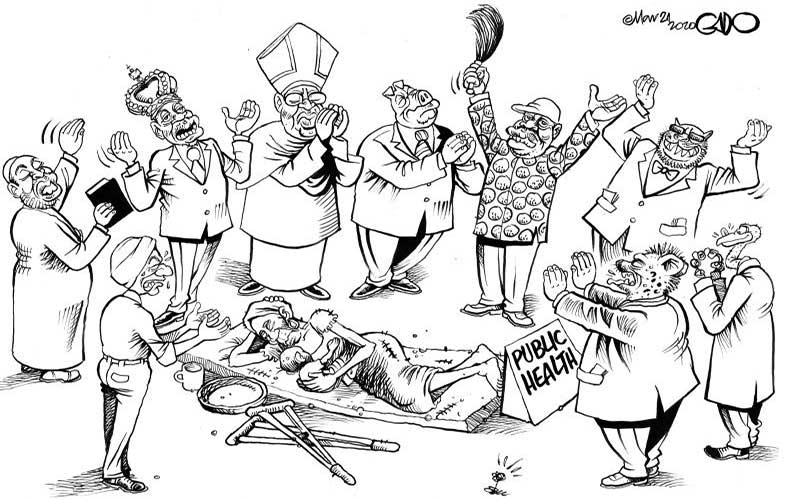 Life has changed in the twinkling of an eye, and a virus is ravaging the world in what seems more surreal than real.
No country is spared by the devastating impact of the scourge, that is indeed a pandemic.
All facets of life from economic, health and social have been impacted in a very fundamental way. Social lives, economic transactions and education have all changed.
Given the magnitude of the spread, the situation calls for collaborative global response, and this has been happening at a relatively impressive degree.
Disjointed national strategies towards the pandemic will compound the situation rather than tackle the problem.
Rich countries seem to have the financial resources to mitigate the pandemic, but where does leave the poor nations? In times of a major crisis, the vulnerable nations are hit the hardest.
In an interconnected global space, the countries of the world cannot take an isolationist approach; inward looking strategies will not work in the current global order.
To make matters worse, the coronavirus is transmitted when an infected person coughs or sneezes, how then do you lock it out of your country? National quarantine measures are limited in their effectiveness in containing the viral disease.
It is against this background that the global health watch dog the World Health Organisation (WHO) should take the lead in fighting the deadly pandemic.
The WHO chief must challenge the US to take up its position as the world leader and help mankind to tame the scourge European Union too has a major role in fighting the pandemic, so is China. Limiting the fight to individual states is going to prolong the fight. Together, the world can defeat COVID-28.
Benard Amaya, Nairobi