Why man's CCTV evidence is useless in his divorce case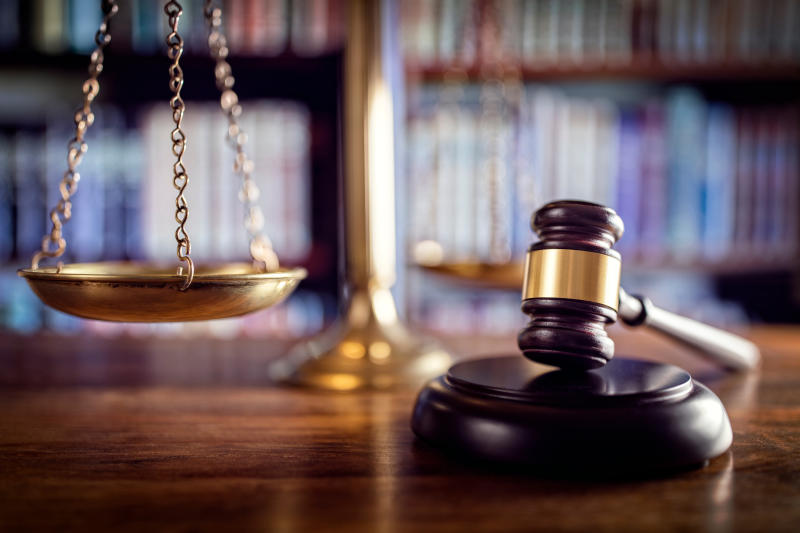 The High Court has expunged from court records some 32 electronic evidence and exhibits secretly obtained by a man to be used in a divorce case against his wife.
In a landmark ruling, Justice Anthony Mrima made the decision on the grounds that the evidence was obtained unlawfully.
"All the marked evidence and exhibits in the divorce suit amount to illegally obtained evidence and offends the administration of justice," ruled Justice Mrima.
For the purpose of this report, The Standard will refer to the parties in the suit as KKR for the man and RC for the woman to protect the identity of their children.
The marked evidence and exhibits were part of 44 electronic materials produced by businessman KKR to support his divorce petition against RC.
KKR had produced RC's footage from secretly installed CCTV cameras, her voice recordings, photographs, emails and her social media contents to defend his divorce petition. In his judgement, Mrima said KKR had illegally installed a CCTV camera in his son's bedroom where his wife was sleeping after their quarrel.
He declared KKR's action of secretly installing CCTV cameras, voice recorders and accessing his wife's email and social media accounts without her consent as unconstitutional.
"The respondent (KKR) has illegally hired a private investigator to follow the petitioner (RC) and gather evidence against her in the divorce petition," said the judge.
Take a quick survey and help us improve our website!
Take a survey
He ordered all the 32 exhibits expunged from the divorce suit filed at Milimani Chief Magistrate's Court in 2019.
Obtain evidence
He barred Chief Magistrate's Court in Nairobi or any other court from admitting in their records any of the 32 exhibits and evidence by KKR.
Mrima insisted on the need to uphold the right to privacy while condemning the unorthodox means KKR used in obtaining the evidence against his wife.
The court, however, admitted the remaining 12 exhibits and evidence.
These included a police occurrence book report, CCTV footage of KKR's compound and a school diary signed by RC. Mrima ordered KKR to pay the cost of the petition.
The judge was giving his verdict on a petition by RC against KKR dated December 8, 2020, which challenged the manner in which some of the alleged evidence in the divorce suit was obtained.
RC claimed that KKR's conduct violated her right to privacy and dignity as guaranteed in the Constitution. She accused KKR of illegally invading her privacy by using secret surveillance in her bedroom, recordings and by hacking her personal mobile phone, email and social media accounts.
She prayed to the court to expunge the evidence and declare them illegal.