Judge defends tough decision to charge noise-making staff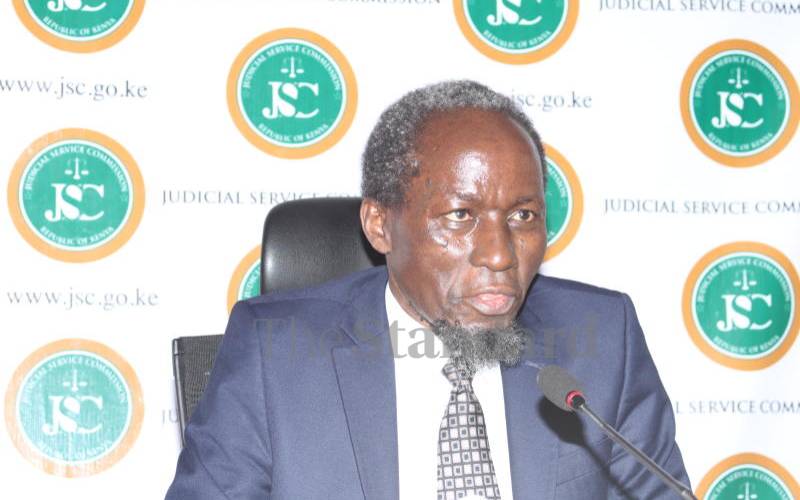 A decision to charge a Judiciary staff member for making noise came to haunt Labour Court Judge Njagi Marete four years later.
In 2016, a Kericho Court staff found himself in the dock, charged with contempt of court. The particulars of the charge were that he alongside another one were making noise in the corridors while the court was in session.
Out of this incident, the staff wrote to the JSC questioning the judge's suitability to be the next Chief Justice. He accused the 51-year-old judge of high-handedness.
The judge rejected the perception that he was high-handed, describing himself as a celebrity, also promising to treat Judiciary staff to buns and tea, if appointed.
Vowing to clear the backlog in the Judiciary within three years, the judge said he will ensure that the staff are happy and will "buy them to the management's side if the Chief Justice emeritus gave them water and tea, buy them a bun."
"I know my abilities and they have been tested right from day one at the Attorney General chambers. I was a celebrity in terms of performance. My career has been shining and this makes me suitable to this kind of adventurous assignment," continued Marete.
About the noisemaking staff in Kericho, the judge explained that he took the stern action because the worker was a habitual noisemaker and when he was summoned to appear before him he defied the order.
Take a quick survey and help us improve our website!
Take a survey
"This was not a one-day matter. It had continued for well over six months. On this day, we heard the noise and we called for the persons who responsible. One was brought and the other said nothing. I deferred the matter and got the person arrested. Otherwise, how would I have been able to deal with the noise? High-handedness and firmness are different," he explained.
Although he has been in the Judiciary for the past 10 years, the judge denied being an insider.
It also emerged that four of his five referees were not responsive on his character.
At the same time, the judge was put to task to explain why his drivers have left his charge.