Officer with real Artur brothers' story is dead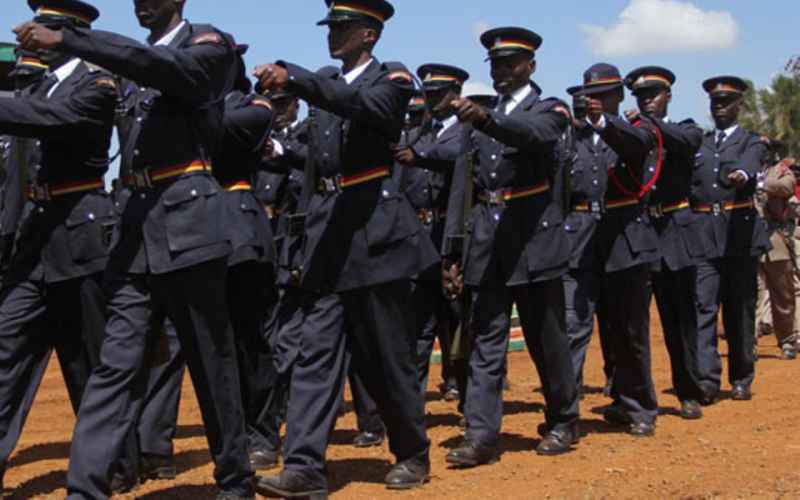 The death of Peter Kavila, a former Deputy Director of Criminal Investigations Department (CID) in former President Mwai Kibaki's administration, has revived talk on the infamous Artur brothers.
The no-nonsense Kavila, who died on Wednesday at a hospital in Makueni after a short illness, worked at the Police Training College in Kiganjo before his retirement.
He takes with him some of the country's best-kept secrets in the security world.
Kavila was among the lucky few officers who served as the uniformed police and at the same time the CID, (which was later renamed Directorate of Criminal Investigations) where he held senior positions.
He takes to the grave details of the activities of the Armenians, popularly known as the Artur brothers, whose presence and activities in the country in 2006 brought disrepute to the government.
Kavila rose to the rank of the Director of CID in an acting capacity when Joseph Kamau retired following the Artur brothers' saga. He had been serving as Kamau's deputy at the time.
When Kibaki formed the Kiruki Commission of Inquiry into the activities of the two brothers, Kavila was at the helm at the Mazingira Complex on Kiambu Road.
As acting Director of CID, Kavila had unfiltered access to all security briefs. Despite acting for six months, Kavila was never confirmed to the position of Director of CID. Instead, former Coast police boss Gatiba Karanja was handpicked to take over.
Take a quick survey and help us improve our website!
Take a survey
Kavila was recalled and named Director of Operations at the Police Headquarters, Vigilance House.
Journalist Death
The former cop is the man who also has the finest details of the life and times of Rwandan Genocide mastermind Felicien Kabuga, who at one point was said to be hiding in the country.
He had details on the murder of journalist William Munuhe, who is said to have been in possession of crucial information on the whereabouts of Kabuga.
At the time, Kavila was the head of an elite CID unit – Special Crimes Prevention Unit – which was key in the hunt for Kabuga. American investigators are reported to have asked the unit to stake out Manuhe's house in Karen.
The plan was that Special Unit officers would help arrest Kabuga when he arrived at the home of the journalist for a scheduled business meeting.
The operation, however, failed and after a seven-hour stakeout by the officers, Kabuga did not show up as planned. Two days later, police broke into Munuhe's house only to find him lying on his bed with a bullet hole in his head.
Kavila's illustrious career in the police service ended in 2015 when he left the Kenya Police College in Kiganjo, where he served as the commandant.
There is power in sharing knowledge
we are in a digital world, the public sector needs to invest in technologies that facilitate sharing of information at the internal and external level