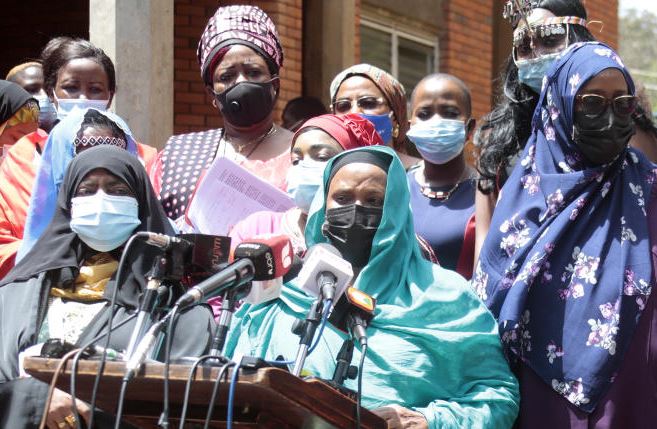 Women from minority communities have endorsed the Building Bridges Initiative report and pledged to rally the public behind it ahead of the referendum.
Speaking while endorsing the document in Nairobi on Thursday, the leaders under the banner of "Sauti ya Mama" said the document contains many gains for them, among them hope for fielding a president.
They were led by Former Nyeri Woman representative Priscilla Nyokabi and Senate Deputy Majority leader Fatuma Dullo.
The leaders urged the public to read the document for themselves and refrain from listening to critics of the report, accusing them of spreading falsehoods.
Read More
Nyokabi said the report would ensure inclusivity in all levels of leadership.
"The only possible way for the minority communities to be included in governance is through the BBI, and we support it fully," she said.
The women, who represent various communities in the country, said the report gave them hope of attaining the presidency in future. They dismissed claims that it is a plot to extend the term of President Uhuru Kenyatta.
"There is nowhere in BBI where there's a proposal to extend the presidential term limit, and those saying that should stop creating unnecessary anxiety. The president will leave office in 2022 just like the Constitution states," Dullo said.
Likoni MP Mishi Mboko accused those against the document as insincere people who were out to impoverish Kenyans.
"The BBI would ensure that resources are distributed evenly to counties," she added.