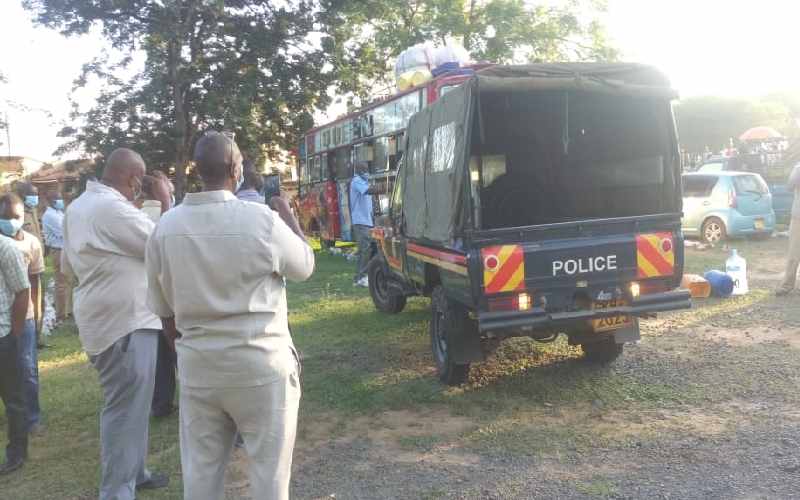 A passenger has died inside a bus near Kibwezi town in Makueni along the Mombasa-Nairobi highway.
The bus that operates from Mombasa-Nairobi-Makueni route had 34 passengers on board when the incident occurred.
The death has been confirmed by Kibwezi sub-county police boss Ben Chagulo.
"The journey was all well from Mombasa to Nairobi direction but when it approached Manyanga market near Kibwezi some passengers from the back seat became impatient of the deceased who had opened his windows for long period. One of them moved to his seat to check why he was not responding to their request to have the window closed to minimize incoming wind but realized the passenger was unresponsive," Chagulo told the Standard.
Read More
It was at this time passengers demanded for the bus to be taken to Kibwezi police station where it was found that the passenger had passed on.
"At the police station we found the man had died but we are treating this as normal death until we gather final report on any samples taken thereafter," the police boss added.
Kibwezi sub-county Public Health officer John Mwaniki said they fumigated the entire bus before allowing it to proceed with the journey.
"The deceased is a 68-year-old man. We have done fumigation on the bus to ensure safety," said Mwaniki.
By the time of the incident the bus was carrying the required capacity according to the sub-county police commander.
The deceased has since been moved to Makindu sub-county hospital mortuary.