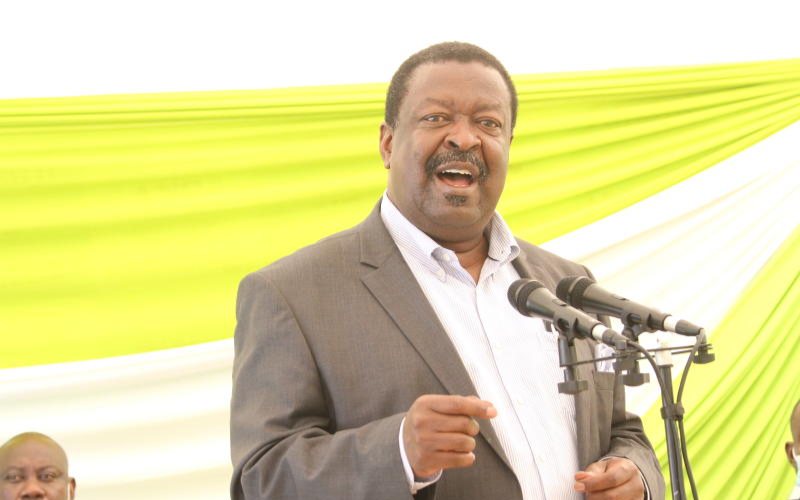 Amani National Congress (ANC) party leader Musalia Mudavadi on Wednesday tore into Deputy President William Ruto, accusing him of lacking a stand on the BBI debate.
Through a tweet, Mudavadi acknowledged that there should be inclusivity and consensus but the country has to move on.
"Building consensus is key, but time is of the essence. The BBI has timelines that should be adhered to for the country to have a say and move on.
"As a leader, taking Kenyans in circles without a clear position amounts to a failure to provide effective leadership," he tweeted.
DP Ruto hosted several leaders at his Karen residence on Wednesday and later addressed the press, highlighting a number of issues he wants fixed before the country heads to a referendum.
Read More
The DP's camp wants the BBI report to address the following; bring back 47 Woman Representatives in the National Assembly, reduce the bloated parliament as it will be a burden to the taxpayer and scrap the appointment of Judiciary Ombudsman by the Executive.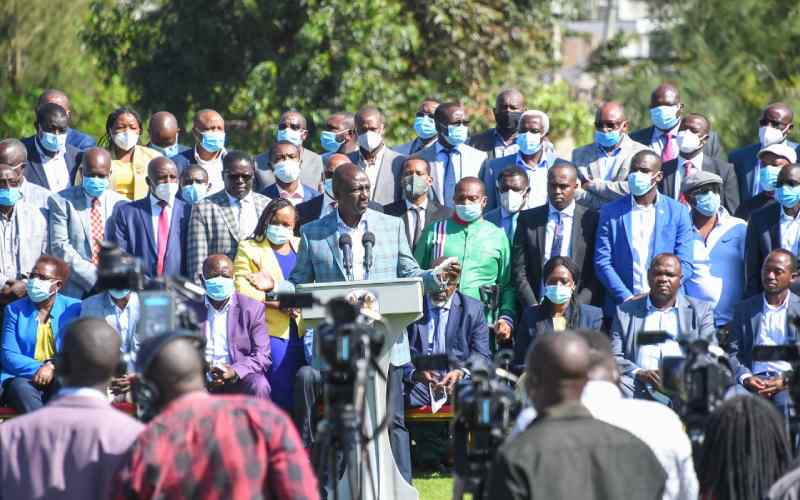 "We all agree that accountability is central to every arm of the government. We are proposing an Ombudsman be appointed in a manner that Judiciary is comfortable with. We must also hold them to account."
On the nomination of women, he said: "We are of the view that we want women leaders to be voted in and not become token leaders. We want elected women. Apart from 47 elected in Senate, we want the same in National Assembly reducing the number of nominations."
He further said Kenyans should be given room to vote for issues and not the personalisation of groupings depending on who leads YES or No as used in 2010.
"If we make the referendum 6/7 questions, Kenyans can easily vote on their preference as they do during the General Elections."
The DP also proposed that the referendum be held in 2022 together with the General Election saying it will save on costs.
"It is our submission that we hold the proposed referendum in 2022 together with the General Election. This will save costs and re-direct the limited resources at our disposal to mitigating the effects of the COVID-19 pandemic.
"The BBI consensus we seek and this country needs is in the form of content, process and timing; this means we must agree on the what, how and when so as to align the process with its founding objectives and bring it closer to people's aspirations," he said.