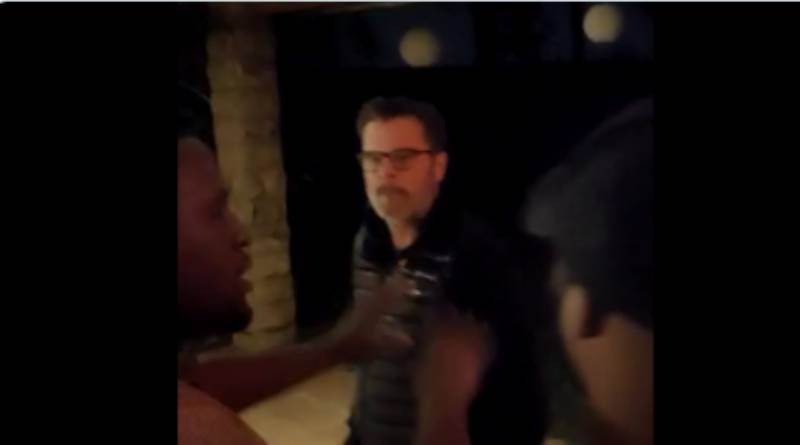 An employee of the United Nations Children's Fund (UNICEF) is under investigation after a video showing him allegedly hurling racial insults and assaulting people gathered at an apartment in Nairobi, went viral on social media.
"UNICEF has launched investigations into events from Saturday that have been shown on social media," read a statement from UNICEF Director for Eastern and Southern Africa, Mohammed Fall.
UNICEF has also distanced itself from the actions of one Philip Van de Graaf, saying it does not condone such conduct from its employees.
The Regional Director also went ahead to enumerate the warm friendship the Kenyan government had given them in their stay in the country, urging for calm.
"We have been in Kenya for many years, and both our country and regional offices are warmly hosted by the Government of Kenya," said Fall.
Read More
"Throughout that time, we have all enjoyed the warmth and friendship of the Kenyan people, for which we are most grateful. At all times we expect impeccable behavior from our staff, as they go about their critical and life-saving work for children throughout the region," he added.
UNICEF Africa, on its official twitter handle also weighed in on the issue, promising to probe the matter and bring the suspect to book.
"There is zero tolerance for any form of misconduct governing UN staff. The incident is being investigated," read the tweet.
However, Kenyans on Twitter hit back at UNICEF, questioning the rationale of an investigation, yet the video showed the suspect behaving badly.
"What investigation? You have video footage team UN... nothing to investigate really. This is unacceptable. Deportation and letting him go is not enough... this needs to go through a Kenyan court of law," tweeted one.
Thogori Karago, who was the victim of the incident, had taken to social media where she narrated the events that were captured on camera at the Airbnb in High View area, Ridgeways, on September 12, 2020.
"As the person renting the premises, I asked the gentleman who initially failed to identify himself or request entry onto our property or provide his name and details and purpose. However, much to my dismay he refused to disclose and continued shouting and addressing me and my friends aggressively," she recounted.
"Upon his close approach on my porch and personal space, I asked him to calm down and step away as he continued to shout abusive words and racial slurs towards us. Thereafter, he realized he was being recorded by several people hurling insults and began to attack — pushing and hitting those who tried to protect themselves," she added.
Karago and her colleagues were forced to lock themselves in their house, as they called for help from police officers at Muthaiga Police Station.