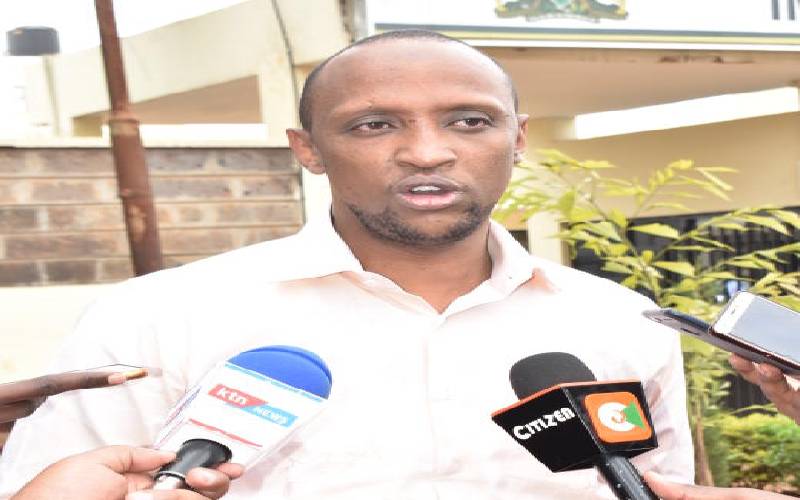 Three Nairobi County MCAs serving suspensions have been kicked out of House committees. They include embattled Majority Leader Abdi Guyo (Matopeni), Benson Mwangi (Mowlem) and former minority leader Elias Otieno (Kileleshwa). The trio were stripped of their committee posts after the county's powers and privileges team recommended their suspension for defying assembly laws. The decision is among the toughest made this year following one in March where nominated MCA Habiba Hussein lost her seat after she failed to attend plenary sittings for two years.
SEE ALSO: Nairobi MCA clobbered by police at City Hall- Photos
Guyo, who is currently involved in a tiff with Speaker Beatrice Elachi, was on Tuesday last week suspended from the assembly for four months for missing eight consecutive sittings. Mwangi, on his part, received a three-month ban from the assembly early this month for breaching an earlier directive prohibiting him from setting foot within the assembly precincts. Otieno was suspended for three months in March after he missed 12 sittings. The Kileleshwa ward rep had been Majority Leader during former Nairobi Governor Evans Kidero's regime and served as Minority Leader until November last year when he was replaced by Karen MCA David Mberia. Elachi, while communicating to the assembly after the changes were effected, said the MCAs were kicked out of the committees because they would not be able to conduct House business while on suspension.
SEE ALSO: Chaos rock City Hall as MCAs target Speaker Elachi [Video]
She, however, added that the trio would be considered eligible to rejoin the committees once they "fully serve their suspension terms". The Speaker noted the decision to take disciplinary action on the MCAs was aimed at restoring order in the assembly and ensuring better service delivery. "I have made my ruling in the manner I have for the interests of Nairobi politics and most importantly for the good of the people of Nairobi," said Elachi. Imara Daima MCA Kennedy Obuya urged members from both sides of the political divide to stop the frequent in-fighting and "focus on service delivery and simultaneously keeping the Executive in check"