KFS stays on focus to boost forest cover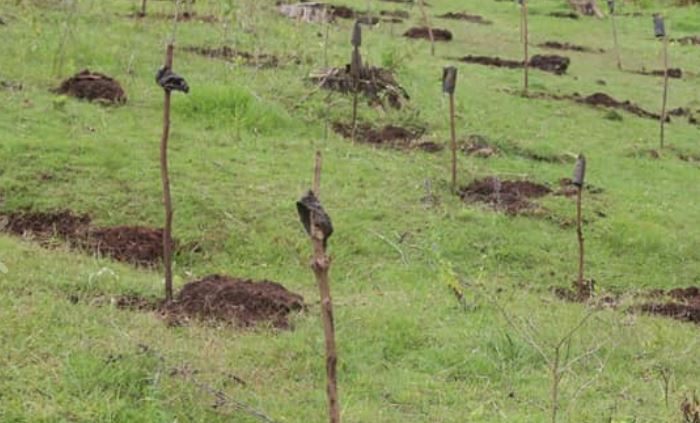 Tree planting activities across the country are on top gear taking advantage of ongoing rains.
Top Kenya Forest Service officials led various planting activities across the country, this week in a race to boost forest cover by 10 per cent in the next two years.
On Friday, Board Chairman Mr Peter Kinyua led tree-planting exercise at Kabaru Community Forest where 9,720 seedlings were planted. Chief Conservator of Forest Mr Julius Kamau was at Ragia Forest station in Kiambu County for a similar exercise.
Tree planting activities at the Ragia station commenced two weeks ago and have been ongoing. The station targets to plant 40,000 assorted tree seedlings during this rainy season. To date, 22,000 have been planted with the target expected to be achieved by the end of the month.
In October last year, Mr Kamau disclosed that the KFS has laid out a strategy aimed at increasing the forest cover from the current 7.2 per cent to 10 per cent by 2022. To achieve the target, KFS needs Sh48 billion.
Under the strategy, Kenya needs to plant 1.8 billion seedlings between now and 2022 to achieve 10 per cent tree cover.
It has urged both state and non-state actors to help in the implementation of its plan.
Take a quick survey and help us improve our website!
Take a survey
"Attaining the 10 per cent tree cover by 2022, one creative avenue for the service is in forming partnerships with among others, non-state actors through tree planting initiatives that aim to spur a tree growing culture among our youth today," he said.
Mr Kinyua on Friday also visited the Kabarua Community Station's tree nursery where the Community Forest Association (CFA) has over 500,000 seedlings of which 200,000 are ready for planting.
So far, the forest station has planted 32,000 tree seedlings during this long rains season and intends to plant over 200,000 seedlings before the end of the planting period.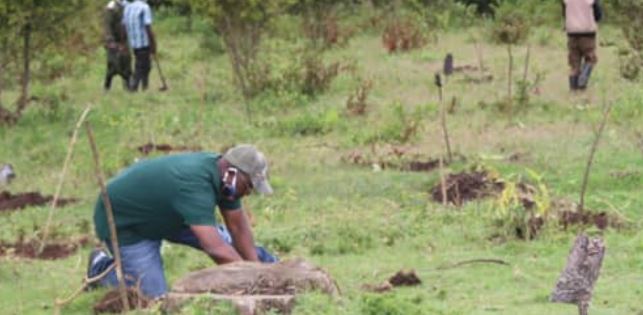 The CCF, on the other hand, noted that the country is currently receiving sufficient rains that support tree planting and urged Kenyans to undertake tree planting initiatives within their private farms and gardens. He said, "This will go a long way towards contributing to the realization of the 10 per cent tree cover by the year 2022."
The planting is strictly done with adherence to guidelines outlined by the National Emergency Response Committee on the COVID-19 pandemic.