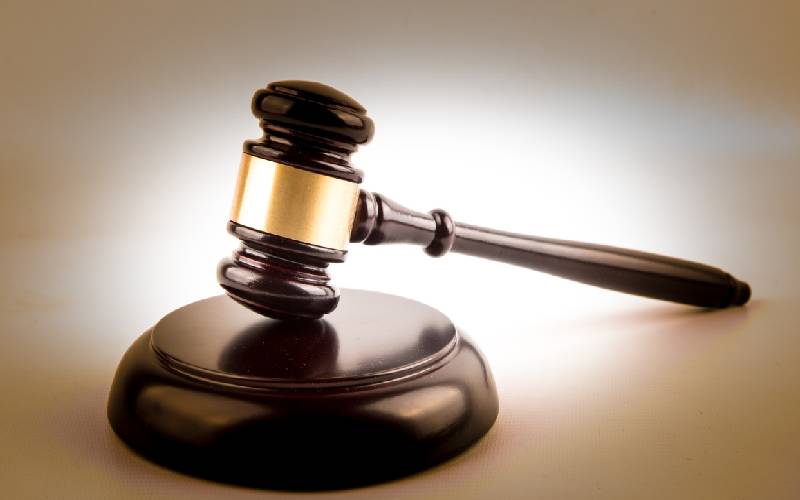 A Kisumu court has detained 10 suspects implicated in the murder of two boda boda operators for 10 days.
The prosecution asked Senior Resident Magistrate Fatuma Rashid for more time to enable a post-mortem examination to be conducted on the slain motorcyclists.
The accused persons are suspected to be members of a vigilante group that has been terrorising residents and boda boda operators under the guise of providing security.
They have also been accused of purporting to enforce the daily curfew meant to combat Covid-19, with a focus on boda boda operators carrying more than one passenger.
Read More
The suspects are George Olwanda, Lawrence Omondi, Michael Otieno, Kevin Otieno, Jerim Otieno, Evans Ochieng, George Onyango, Stephen Omondi, Stephen Onyango and Shaban Shida.
Yesterday, the suspects pleaded with the court to reduce their detention period, arguing that they were at risk of contracting coronavirus within the cells at Kondele police station.
Earlier on, the prosecutor had asked the court to grant them 20 days to detain the suspects to enable the investigating officer complete investigations.
Mr Olwanda, one of the suspects, claimed that the number of days the prosecution was seeking were "too many".
Time in a cell
"With the current health conditions, 20 days is a long period of time in a cell where different people are brought every day," he told the court.
They are expected to be charged with the murder of Alex Osewe, a university student who died after he was allegedly stabbed several times. They will also be charged with the death of Johaness Alele who succumbed to his injuries at the Jaramogi Oginga Odinga Teaching and Referral Hospital.
In an affidavit filed by the investigating officer, the investigator said they were still in the process of completing investigations and had scheduled an identification parade. The officer said members of the public could take the law into their hands if the suspects were released.
The magistrate directed that the suspects be held at Kondele police station for 10 days.
Last week, chaos erupted in Kisumu following the killing of the two boda boda operators, with some residents and other boda boda operators engaging members of boda boda associations blamed for the crime.
Several offices belonging to the associations were destroyed as rival groups clashed. A wave of crime has rocked the town during curfew hours.