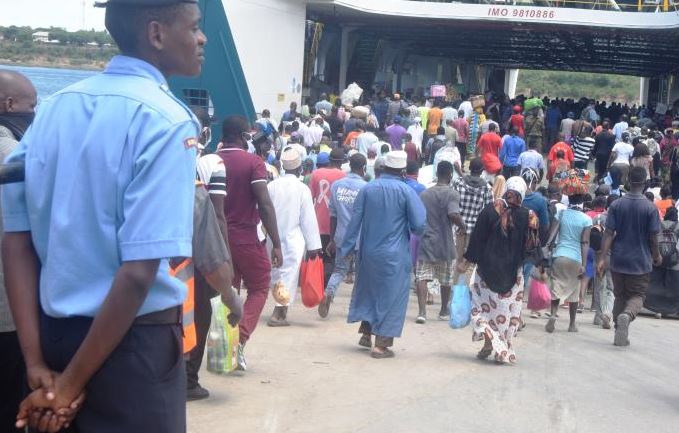 Governments, including Kenya's, are engaged in a vicious battle against a novel virus which causes a respiratory disease.
With the virus lying in wait in offices, factories, buses, cafes, shopping malls, gyms and salons, people have been asked to stay at home - which is increasingly turning into the equivalent of bunkers in a war-zone. The private sector has been crippled, leaving the public sector to do the heavy lifting.
As a result, experts are now pushing for the Government to institute some extra-ordinary measures, which the International Monetary Fund (IMF) in an article, dubbed "war-time policies".
This will see the Government distribute food, put a ceiling on prices of essential commodities such as cooking gas, offer subsidies, roll-out employment insurances, bail-outs companies and nationalise others in what might see a return to a Big Government.
The Government is also expected to ease regulations, including procurement rules, to make it easier to do business.?
Read More
These war-time policy measures, said the IMF, would ensure that "workers do not lose their jobs, renters and homeowners are not evicted, companies avoid bankruptcy, and business and trade networks are preserved."
First, is the need to guarantee the functioning of essential sectors, according to the IMF. "Resources for Covid-19 testing and treatment must be boosted. Regular health care, food production and distribution, essential infrastructure, and utilities must be maintained."
The global lender acknowledged that war-time policy "may even involve intrusive actions by the government to provide key supplies through recourse to wartime powers with prioritisation of public contracts for critical inputs and final goods, conversion of industries, or selective nationalisations."
In the next weeks or months the State is expected to purchase testing kits, ventilators, masks, protective kits; it should hire and pay doctors, nurses, public health officers; it should build or acquire isolation and quarantine facilities and have more ICUs.
As it implements stringent containment measures aimed at starving the virus which include banning gathering, the Government will need to find a way of getting food to the vulnerable.
Members of National Assembly, through their advisory agency, Parliamentary Budget Office (PBO), have proposed a stimulus package of Sh272 billion.
Much of this cash, Sh122 billion, they noted, can be realised by cutting ministries' non-essential expenditures such as travel, entertainment, training. The Government can then borrow Sh150 billion.
About Sh40 billion, noted PBO, should be pumped into critical projects such as social housing, manufacturing, and food security through concessional credit facilities just to keep the economy going.
While the Government had proposed an increase in cash transfers to the old and vulnerable by Sh10 billion, MPs want the Government to spend Sh70 billion on food and other essential items on around 4 million urban households. "Ministry of Interior and other agencies including local administration to identify beneficiaries," said PBO.
Already, the Government has been scouting for food from some 31 counties as it prepares for an emergency.
"In order to manage the food security situation at both the national and county levels during the emergency period, there is a need for urgent collection and timely sharing of data and information across all levels of governments," said Agriculture Principal Secretary Hamadi Boga in a letter to the Council of Governors.
The food would be distributed to vulnerable Kenyans so as to cushion them against the debilitating economic effects of the pandemic.
Certified Investment and Financial Analysts (ICIFA) want the Government to control prices of basic commodities, a position that is supported by the IMF. According to ICIFA, disruption of global supply means that availability of food will be limited.
Various regulators have warned against increase in prices of products.