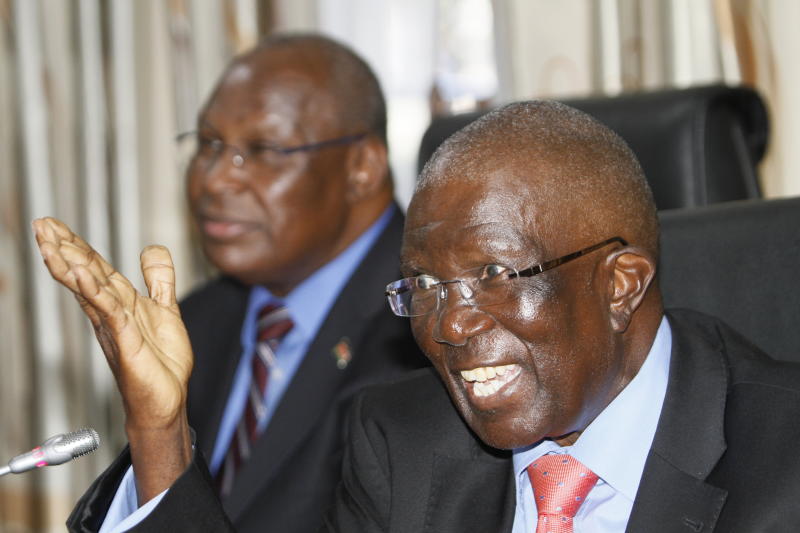 The position of Auditor General will be re-advertised after the selection panel failed to find a suitable candidate.
Panel chair Sammy Onyango yesterday said they had failed to get three names from the 17 shortlisted to submit to President Uhuru Kenyatta to appoint the most qualified.
Onyango said the position will be re-advertised on Friday, meaning the whole process will start afresh.
That means the earliest the position, left vacant after Edward Ouko completed his eight-year non-renewable term in August 2019, can be filled is March 2020.
At a press briefing held at the Public Service Commission (PSC) offices yesterday, Onyango, accompanied by some of the panel members and PSC commissioners, had a hard time explaining why they could not get the three names.
He said 70 people applied for the position - 59 male and 11 female. The panel interviewed 17 of the applicants between October 22 and 25.
He said the interviewees had the academic and technical qualifications, but not the unique aspects as tactfulness, diplomacy and independence that the panel was looking for.
"The interviews were to dig deeper to look into the person who got the character to hold an independent office and must have the tact and diplomacy to handle the relationship between the three arms of government," said Onyango.
None of the 17, he said, stood out.
He said the criteria was in form of a questionnaire where the panel members interrogated the candidates responses and awarded marks.
"The panel had the privilege of developing the criteria. We expected them to be visionary and engaged them according to the responses they gave," he said.
None of the candidates, he added, had prior information to what exactly the panel was looking for, and none of them has been informed why they failed.
Fresh applications will be closed on January 12, 2020.