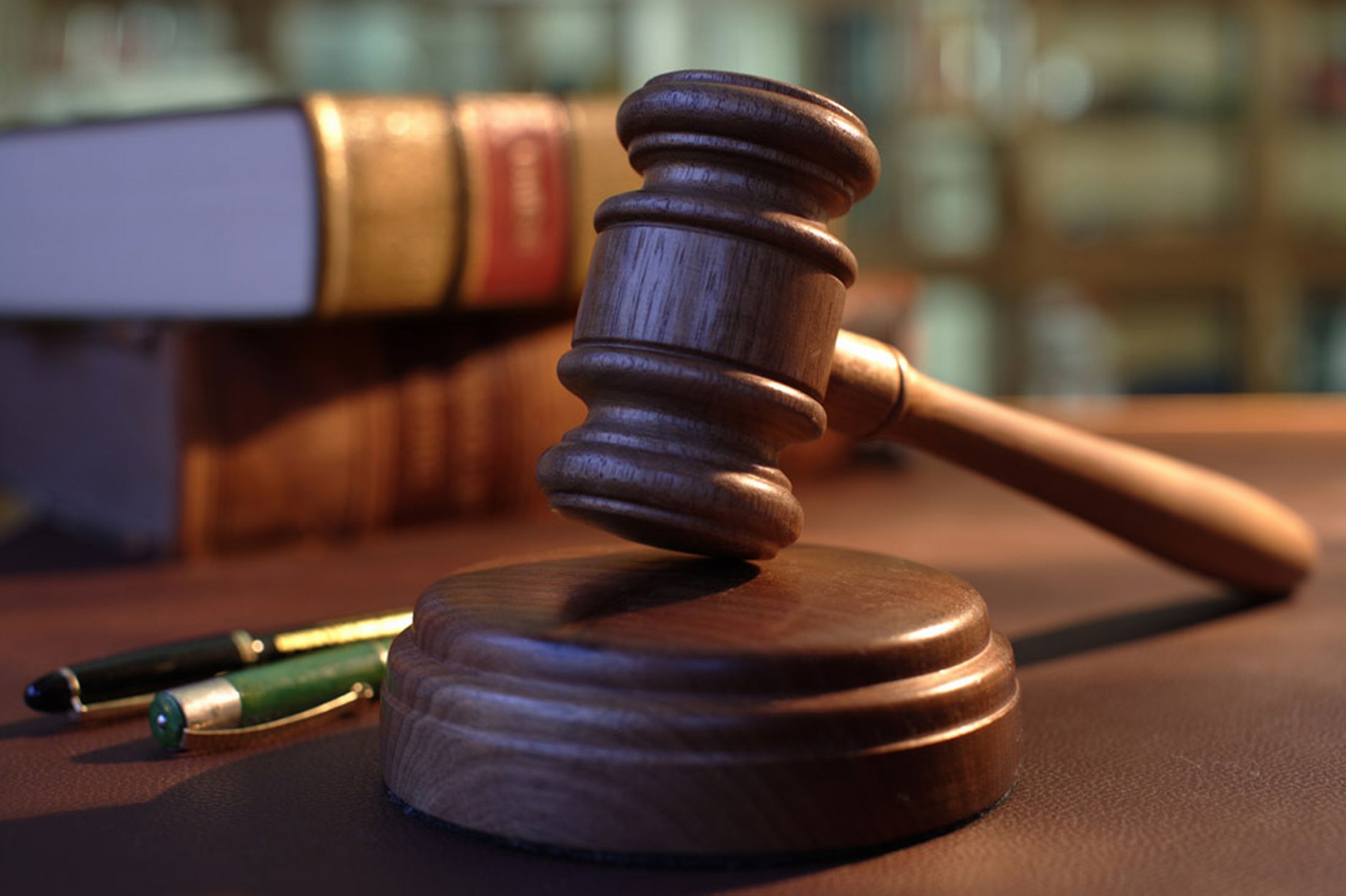 Murderers and corrupt senior State officers are walking away with lean penalties in a new move to ease cases backlog.
The Office of the Director of Prosecutions is offering lighter sentences in exchange of suspects owning up to their crimes, and, where necessary, surrender stolen money or property.
Some of the key figures keen to seal plea bargains include a number of State officers, including governors and former governors, who are facing graft cases.
They have been hunting for deals which will hand them shorter jail terms through the Ethics and Anti-Corruption Commission (EACC) or the Director of Criminal Investigations (DCI).
Big names
Among those pursuing this line is embattled Kiambu Governor Ferdinand Waititu, who sources indicate is the latest to make a request to DPP Noordin Haji to settle his criminal case.
Samburu Governor Moses Lenalkulal, his Busia counterpart Sospeter Ojaamong and former Nyandarua governor Daniel Waithaka Mwangi had also requested plea bargain in their corruption cases.
According to EACC boss Twalib Mbarak, plea bargain has helped settle cases by shortening the time taken to conclude matters pending before court.
Mr Mbarak said plea bargain has reduced the costs that come with a matter going through the whole trial.
"It is a win-win for all parties - the Judiciary, prosecution and defense," he said.
He disclosed that in the last one year, the institution concluded three significant cases through plea bargain. They include Racecourse Primary School land valued at Sh172 million where the accused person was arraigned in court in 2012. The plea bargain commenced in 2018 and was concluded this month.
"The Racecourse Primary example is a case study. Another is the Ministry of Education where an official was accused and charged with various offense, including fraudulent acquisition of public property totaling Sh3.4 million in 2011. The plea bargain commenced in 2016 and was concluded in February 2019," he gave these examples.
Mr Mbarak also cited another case in the same ministry where an official was accused and charged in 2011 with various offenses, including fraudulent acquisition of Sh1 million.
In this case, the plea bargain commenced in 2013 and was concluded this month.
But the EACC chief denied that there are plea bargains in public land cases touching on prominent personalities.
Nevertheless, he cautioned that plea bargain can be prone to abuse by accused persons as they buy time from being prosecuted.
"The plea bargain takes long to conclude. The commission is currently engaged in a plea bargain case with the National Land Commission (NLC) involving Sh109 million fraudulently paid on behalf of the Kenya National Highways Authority," he disclosed.
Besieged ex-NLC boss Mohammed Swazuri is also involved in the case.
Memorable case
Mbarak sought to clarify that plea bargain does not mean the accused decides on the amount of money or portion of land to return and is eventually forgiven.
If a person facing criminal case is likely to get a three-year jail term, they can enter into a plea bargain and the sentence could be reduced to one year.
The most memorable case where this concept was applied involves a man jailed for seven years after pleading guilty to manslaughter charges in the killing of Kiiru Boys High School Principal Solomon Mbuthi Mwangi in Kiambu County on November 11, 2016.
Joseph Kariuki Njuguna alias Karis was handed the sentence after his charge was reduced from murder to manslaughter in a plea bargain deal with the DPP.
Kariuki and another man were said to have been initially hired by the principal's wife Jane Muthoni Mucheru to kill a woman whom she suspected had an affair with her husband.
The two visited an M-Pesa shop where the woman worked in Kiria-ini, Murang'a County, but informed their "employer" that it was impossible to execute the mission because of security in the area. The shop was next to a bank manned by armed Administration Police officers.
Kariuki and his colleague were given Sh100,000 down payment with a promise that they would get the Sh300,000 balance when the mission was accomplished.
According to the plea bargain documents in court, the wife had attempted, and failed, several times to lace Mwangi's drink with drugs and allow the hitmen to abduct him.
The five-month plan to kill Mwangi was finally executed after Mucheru drugged Mwangi and drove him to where the two hired men were waiting.
In his judgment delivered on March 9, 2017 Justice Joel Ngugi said: "This was a murder so brutal and blood-chilling that it captured the attention of the nation. The murder of the deceased, a much loved family man and leader in the education sector in Murang'a County, where he was a long serving principal, was cut short in the most savage, callous and cold-blooded way."

In yet another plea case in December last year, Family Bank was ordered by the court to pay Sh64 million for its role in the Sh1.6 billion National Youth Service (NYS 1) money laundering case. The bank, through its Head of Security John Michiri, had pleaded guilty.
Deputy DPP Dorcas Oduor told the Sunday Standard that it is the bank which wrote to have the matter settled through a plea bargain.
The bank pleaded guilty to six counts and the DPP's office dropped three counts after the financial institution undertook to cooperate.
Early this year, Haji terminated a case against a Moroccan company and four of its directors accused of importing fertiliser that allegedly contained mercury.
The DPP, through his assistant Alexander Muteti, told the court that OCP (K) Ltd, Malika Karama, Younes Addou, Bernard Ngesa and Karimi Lofti Senhadji entered into an agreement.
The court was told that the decision to charge the accused was made without the full benefit of the factual scenario being provided to the investigators and the prosecution by all the accused persons in the matter. On their part, the accused agreed not to pursue a case against the State for wrongful prosecution.
Haji has asked lawyers to advise their clients to consider the option especially in the face of overwhelming evidence rather than the usual practice of encouraging them to plead "not guilty".
"Not every criminal case should be prosecuted to finality through a trial, it can be resolved by alternative means. What is important is that justice is done in each case and as far as is possible, all parties are dealt with fairly and equitably," he said when he launched plea bargain guidelines on Tuesday.
Stolen assets
"Theft and economic crimes offense fall under plea bargain. In the developed world, the plea bargain is used 90 per cent of the time to deal with criminal cases. In colonized British states, it was meant to colonise the black man," he said.
Chief Justice David Maraga has welcomed the idea, saying it would help in the recovery of stolen assets.
He, however, emphasised that the all procedures and laws will be followed before executing such deals.
According to Maraga, if a suspect is charged with corruption and agrees to pay back the stolen assets, the Judiciary would not have any problem with the arrangement.?
Plea bargain does not, however, apply to civil cases which investigating agencies employ Alternative Dispute Resolution mechanism to clear.