Raila tells off MPs over Mwinzi US citizenship row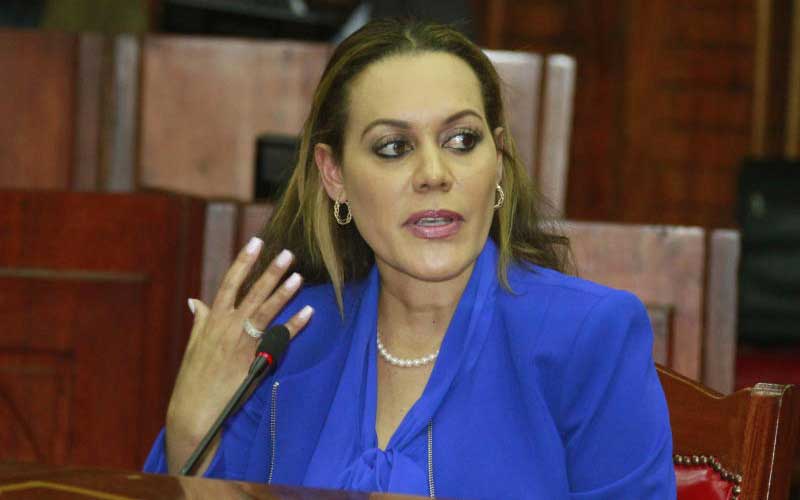 Raila Odinga has waded into the controversy surrounding the appointment of Mwende Mwinzi (pictured) as ambassador to South Korea over dual citizenship.
Raila has criticised the National Assembly over its resolve that Ms Mwinzi renounces her US citizenship. "Opposition to Mwende's appointment amounts to killing the spirit and necessity of dual citizenship through which Kenyans sought equal rights abroad and at home to enable them contribute to the development of our nation," he said.
"I find the treatment of Ms Mwinzi by our Parliament extremely dubious," the former premier added.
Raila said Mwinzi is a US citizen by birth but since she was born of a Kenyan father, she was eligible to claim Kenyan citizenship, which she did when her father migrated to Kenya.
As result, Raila says, she cannot denounce any because both have been acquired not by application and naturalisation but by operation of the law.
"She cannot undo her birth in the USA and neither can she undo her sire by her father or his Kenyan citizenship." He maintained that the Constitution protects Mwinzi from jeopardy by making a provision for people likely to be barred from holding a State Office over dual citizenship, where they cannot renounce it because it is obtained by operation of the law. "Under the Constitution today, anyone born of a Kenyan parent is automatically a Kenyan citizen regardless whether they are born in Kenya or not," he stated.
Raila's interpretation of the law might attract criticism after Majority Leader Aden Duale and Ethics and Anti-Corruption Commission (EACC) CEO Twalib Mbarak, maintained the law is clear on State officers allegiance.
Take a quick survey and help us improve our website!
Take a survey