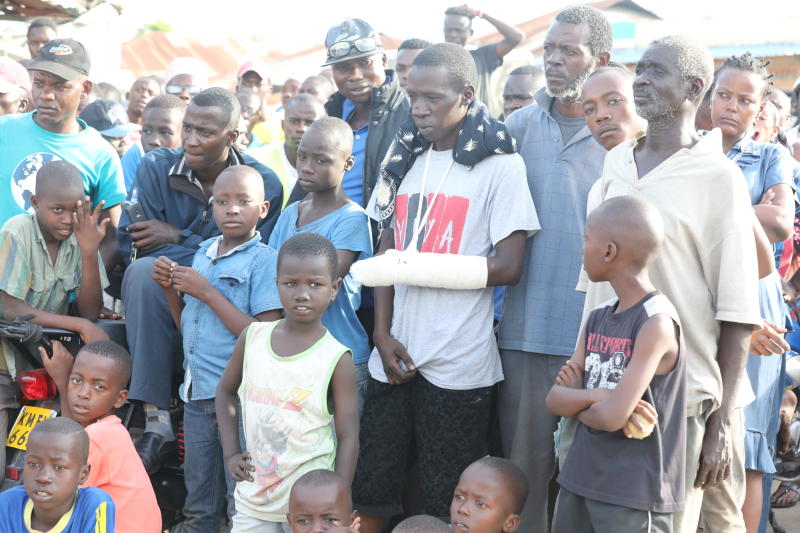 Tension remained high in Mtongwe area of Likoni, Mombasa, where residents claim they were brutalised by soldiers from Mtongwe Naval Base on Tuesday night. Early yesterday as The Standard was interviewing residents at Soko Mjinga, near the barracks, some soldiers drove up in a truck and dispersed them. With the soldiers patrolling on foot or driving around, most boda boda operators stopped operations. Most of the locals also opted to remain indoors "to stay out of trouble". They alleged that the military had imposed a curfew on them. The events follow the discovery of the burnt body of Corporal David Mwangi Githinji inside an abandoned house.
SEE ALSO: Kenya Army chopper crashes in Masinga killing two soldiers
Likoni DCI Charles Onyango said they were investigating whether locals had participated in the soldier's death. "The law is very clear and we are reviewing all allegations that have been raised. If we find you had a role in the naval officer's killings, we will deal with you," Mr Onyango told residents. He also said they would probe claims the soldiers had attacked locals.