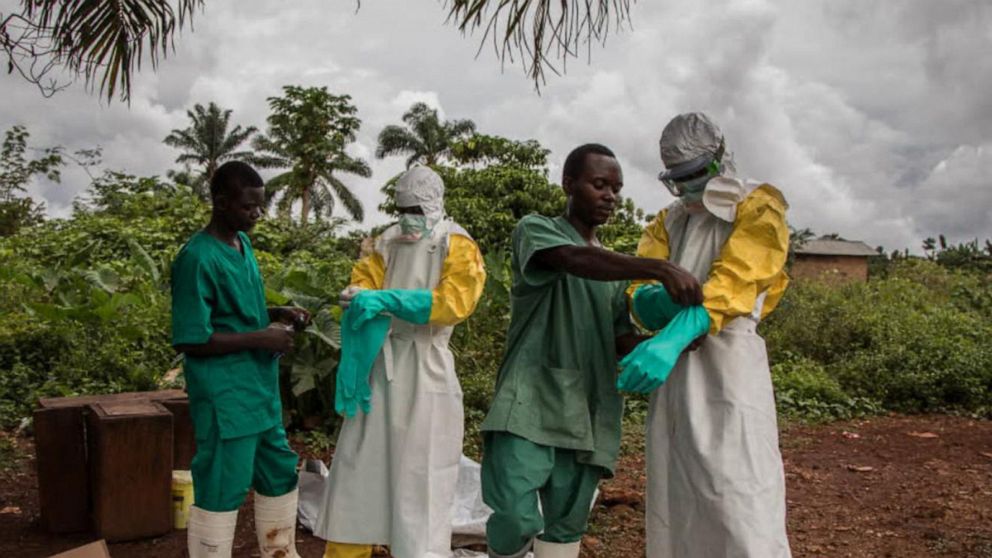 The Government has intensified screening at the entry points of Busia and Malaba borders after Ugandan authorities confirmed three cases of Ebola Virus Disease (EVD) in Kesese. One of the three victims is a five-year-old who had travelled with his mother to Uganda on June 9 from Democratic Republic of Congo (DRC). According to Uganda's Minister of Health Aceng Jane Ruth the child's mother had gone to DRC to bury her father who succumbed to Ebola. The child is said to have started vomiting blood, had bloody diarrhoea, muscle pains, headache, fatigue and abdominal pains and was taken to Kagondo Hospital where doctors confirmed he was suffering from Ebola.
SEE ALSO: Brace yourselves for delayed justice, CJ Maraga warns
"The Ministry of Health, the World Health Organisation and Centre for Disease Control have dispatched Rapid Response Team to Kasese to support the teams to continue with various activities, including contact tracing and case management," said Ms Ruth. The minister urged Ugandan citizens to co-operate with the Immigration department, health and security officials to ensure effective screening at all entry points with a view of preventing the disease from spreading. Joshua Ruse, who is in-charge of immigration clinic at the Busia border, said they have intensified screening including of heavy commercial vehicles drivers. Kenya receives an average of 300 passengers from Uganda, Rwanda, Burundi, DRC and South Sudan daily.