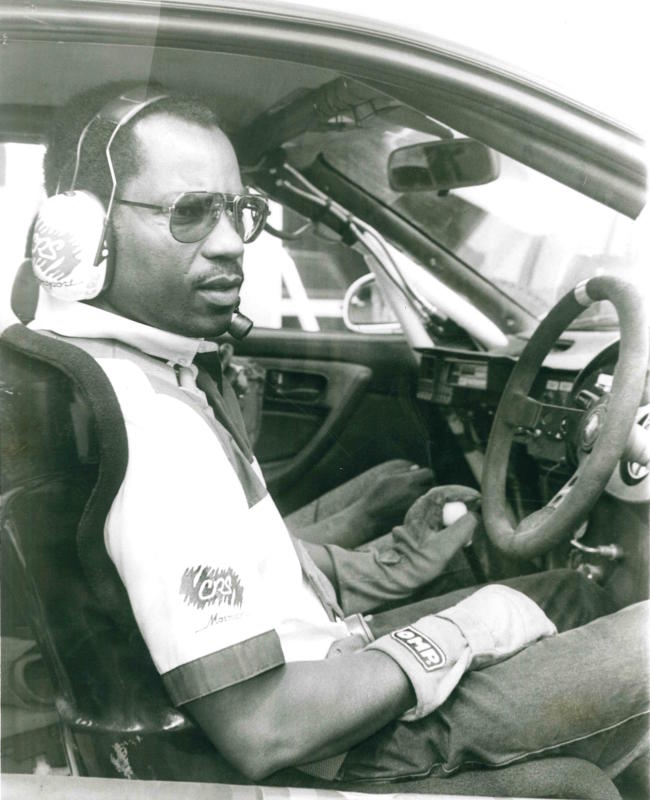 Most of Jonathan Toroitich's friends remember his beaming smile and radiant face whenever he talked about his favourite sport as a rally driver. It was then that he would be in his best element. His car speeding, clouds of dust swirling behind him and people cheering as he made dangerous turns on the track. His grip would be on the steering wheel while his body instinctively shifted whenever he made a sharp manoeuvre. "It is as if at that moment, he forgot that he was the President's son!" Jimmy Kahumbura, his friend who raced with him in the early 90s, said. Many of Jonathan's peers say he owned the world of Kenyan motor racing. He lived life on the edge, and even though he was relatively reserved, his wild side came when he was aboard his Toyota Celica.
Saved his life
Mr Kahumbura describes him as loyal. He says their friendship was sealed the day Jonathan, popularly known as JT, saved his life. He was driving in Ravine when his car stalled at "Daraja ya Mungu." It was a dangerous, dark and deserted path that rally drivers sped past without stopping. It was long before mobile phones became popular. When he made a radio call, Jonathan was the first to come to his rescue. "He loved his nyama choma and steaming ugali. We would remember chilling experiences of accidents and the things we had survived in the field. Then we would laugh at how dramatic our youth had been," he adds. His other friend, TV host Tony Gachoka, remembers JT for not only sporting prowess but also humility of choices. Apart from the risks he endured as a rally driver, Tony recalls that JT opted to settle in a rural but serene Eldama Ravine countryside for his adult life rather than the hustle and bustle of the city. "I met Jonathan through his brothers. I will remember him as a daringly free spirit, who broke the barrier of what a President's son can do," he said.
Admired his persistence
"He was a true Kenya Rally Champion who had what it takes to compete internationally... together with my colleagues here at KTN News, Point Blank, indeed the entire Standard Group; I extend to his family, father President Moi and all his siblings Gideon, Philip, Jeniffer, Raymond, JohnMark, Doris and June our heartfelt condolences," Mr Gachoka added. Former TV journalist Leonard Mambo Mbotela, who covered Jonathan extensively when he was a rally driver, admired his persistence. "He always finished the race. Like a real man," said Mr Mbotela. Even when he was trailing and there were others ahead of him, he never stopped mid-race. On days when he sustained injuries, his bloodied body would emerge from the car, but he would bounce right back. He rarely accepted to grace media screens, unless the topic was on racing. He made it clear that he was cutting his own identity and did not want to always be in the shadow of his father's presidency. Jonathan attended Prince of Wales School, now Nairobi School, and proceeded to study Agriculture, which was his other passion. He preferred to live his life as a farmer in Rongai in Nakuru County. He often admitted how his family had been apprehensive when he developed interest in car racing. They felt it was too dangerous for him to go out without security and drive in the wild. He convinced them that he would be safe and they finally supported his passion. Paul Tuitoek, a neighbour and friend, said Jonathan was a man who kept his word. A few years ago, his farm needed water and he debated whether he could walk to Jonathan and request for him to share his water line. He was, after all, the son of a former president, and Tuitoek anticipated a cold shoulder. He requested for an appointment and Jonathan granted one immediately. They met, and he granted him his wish. "He never dangled many promises as many people of his stature often do. He acted immediately and gave water to the whole community around. It is a rare thing," said Tuitoek. Isa Cherutich first knew Jonathan when he (Cherutich) was a little boy. They would line the streets during motor rallies and wait for the drivers to pass. As children, they enjoyed waving as vehicles whizzed past them. The drivers would sometimes stop and give them sweets. It became a common occurrence; and one day Jonathan stepped out and had a chat with him. He revealed his family was struggling to make ends meet. Jonathan offered to pay for his education. "He was generous, and he did not make you feel like you owe him when he supported you," he said. Most of his friends say they admired him, and how he was ready to get his hands dirty, including repairing his own tractors. They said Jonathan was rarely in suits, and when he wore one, he would always joke that it made him look too serious.