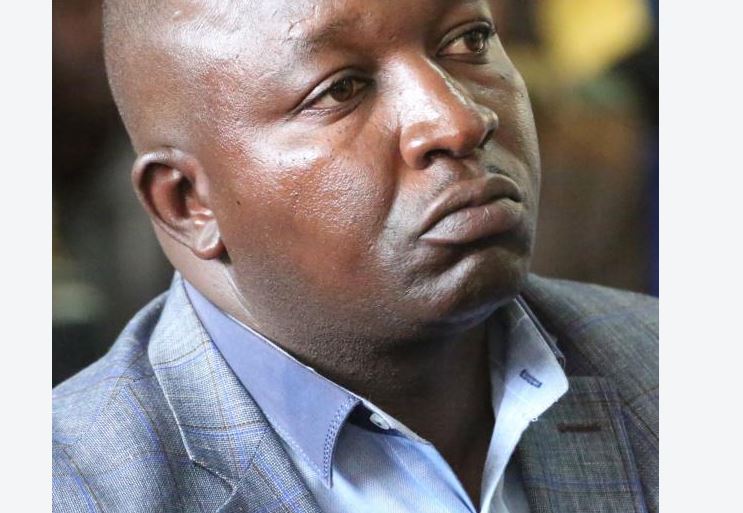 A prominent Laikipia farmer yesterday told a court he had no title deed to prove ownership for 20 acres also being claimed by a former legislator.
In his testimony before Environment and Lands Court, Stuart Richard Cunningham admitted he was yet to get the document, 25 years after he bought the land.
He told Justice Lucy Waithaka he entered into a sale agreement with James Trench (now deceased), who was the original owner of the property, on June 1994.
Upon the death of Trench in 2000, the land registered as Nanyuki 10422/13, was transferred to Trench's widow Livia Le Poer Trench.
The land, also claimed by former Laikipia East MP Antony Mutahi (pictured), is located on the Nanyuki-Doldol road, opposite the British Army Training Units in Kenya (Batuk) camp.
The executrix
The court heard that Livia was appointed the executrix of the estate but she did not issue Cunningham with a title deed.
Consequently, he instructed his lawyers to file the present suit against Livia to compel her to transfer the property to him as per the sale agreement.
Cunningham also sued George Oraro and David Silvertein as administrators of the estate of the late Livia. He said he had long opposed the sale and transfer of the land to Mr Mutahi.
Mutahi and Chief Land Registrar are third and fourth respondents respectively.
Cunnigham said he sued the registrar because of issuing a title deed to a third party (Mutahi).
While being cross-examined by lawyer Munene Ng'ang'a for the MP, the plaintiff claimed he paid Sh150,000 in 1994, as per the agreement, and was to clear the balance of Sh360,000 once he obtained the title.
"My lawyers later obtained a title but was returned to registry upon realisation it was agricultural, yet I was to be issued with one for residential," he explained.
Since then, he told court, he has never received communication from the land office despite depositing the balance of the purchase price with his lawyer.