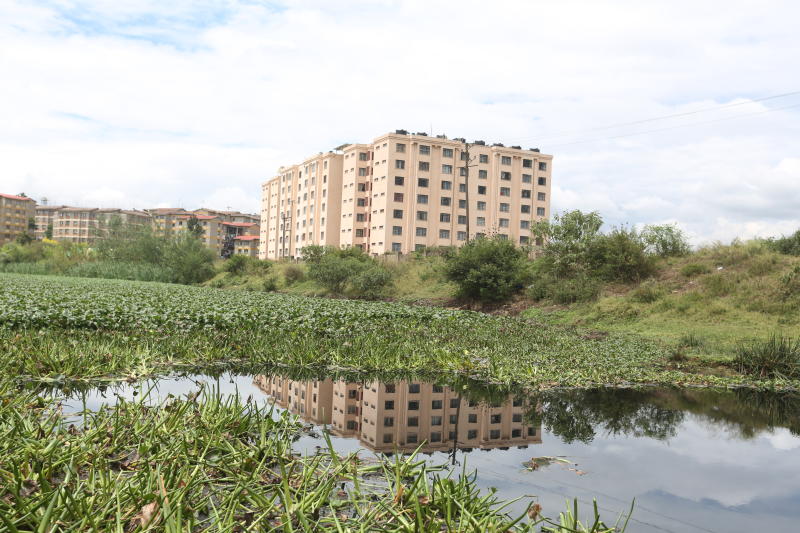 There is hope for individuals who own houses at Seefar Apartments in Nairobi, which have been earmarked for demolition, after MPs intervened.
Members of the National Assembly Environment committee asked top officials of two State agencies to consider destroying Nairobi Dam instead of bringing down the multi-million shilling apartment located along Mbagathi Road.
During a meeting with officials of Water Resources Management Authority (Warma) and National Environment Management Authority (Nema) yesterday, the committee said it would be unfair for the buildings to be demolished.
Committee chairperson Kareke Mbiuki (Maara) said it was irregular for the agencies to issue demolition orders when their officers issued an approval for the developer to construct the apartments.
At the session, Warma CEO Mohamed Shurie shocked MPs after he admitted that the developer of the 288 apartments, Edermann Property Limited, received all the requisite approvals and documentations from the agency in 2011.
Read More
Mr Shurie, however, told the MPs that a recent inspection revealed that some of the conditions that had been issued by the authority had not been adhered to by the developer, which formed the basis for which the order to bring down the structures was issued.
"The pegging of riparian in 2011 was 22 metres from the dam and 15 metres from the Ngong River. The owner interfered with the dam and that is why the order was given," Shurie explained to the committee.
The Warma boss said they had started investigating officers who gave compliance letters to the developer, with a view of punishing them. These are the same officials who issued the demolition orders, he said.
"The dam is leaking and this poses a great danger to Seefar Apartments' residents. We don't want another tragedy similar to the one that happened in Solai.