Inside a harrowing Jew museum and the horrid tales of second World War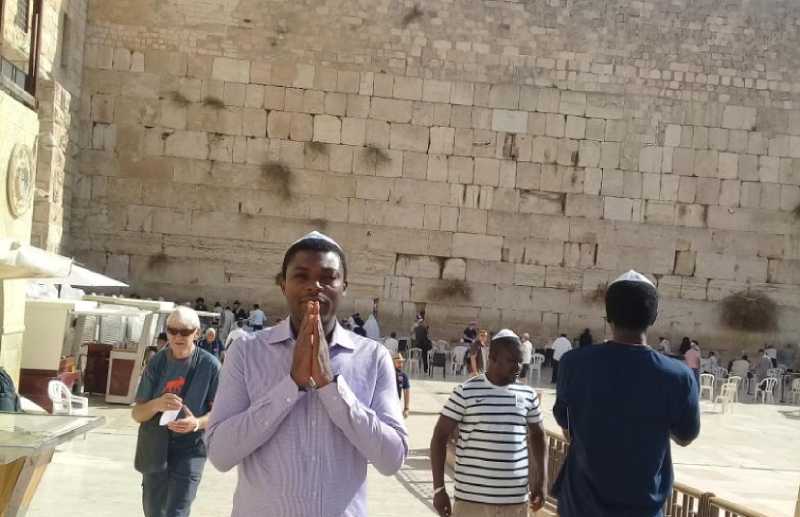 Never has a pile of discarded shoes looked so evil and menacing. Caked with films of dust accumulated in their seven decades of neglect, each piece of footwear has an untold story.
Some of the old discarded shoes look like toys, yanked off the feet of babies who had no comprehension or energy to ward off their tormentors' hands hurling them into the closed gas vans, which would transport them to their final destination - death.
The shoes evoke memories of another epoch, an era the world would rather forget, for it brought out the worst of humankind. Although the shoes have not trodden on solid ground for over 73 years, their final silent footfalls still tug at the hearts of millions today.
The journey through hell unwittingly starts with unsure steps into the wide tunnel, whose walls are dominated by dancing shadows of laughing children where their parents and grandparents are going through daily chores.
Unsuspecting visitors
The floor is covered with a comfortable green carpet, which leads the unsuspecting visitors into the bowels of the tunnel whose walls seem to constrict, feel claustrophobic and look dimmer and bleaker.
The smiles on the faces on the walls disappear to be replaced by defiant scowls and fatalistic looks from sunken eyes of victims whose gender is indeterminate, as their heads have been shaved clean.
The mood is aptly captured by a fragment of a poem which reads like a dirge, proclaiming the supremacy of death;
Take a quick survey and help us improve our website!
Take a survey
"I am death. In a garden, no death. I bring deliverance from grief. I am the warm and the cozy rest..."
Welcome to the troubled world of Yad Vashem Museum in Jerusalem, which was built in remembrance of six million Jews killed during World War II on the orders of Adolf Hitler between 1939 and 1945.
The guide, Susan Caine, tugs at her microphone and adjusts her headgear, which in the cold tunnels looks eerie and whispers. It is her word against Adolf Hitler whose unsmiling face is on the wall addressing the German Parliament, warning of extermination of Jews.
She is communicating through a two-way radio, via a special channel to guide her visitors - some 23 journalists from Africa.
"My parents were in Germany and when my father first saw a bonfire of Hebrew books, he was perplexed. He became more worried after Nazi soldiers started marching in the streets proclaiming Jews were rats," she expounds.
Troubled by the dark past, Caine shrugs her shoulders as if wishing away a heavy mental burden and explains.
The museum is underground and was designed as a tunnel, which starts with smiling faces capturing life in Europe before Hitler's holocaust and weaves through the chilling tunnels.
The cold concrete walls have stories in pictures and texts of victims before they were marched off to the death gallows and the gas chambers.
"The design depicts the way the victims were treated as sub-humans, as propaganda was spewed by Hitler, his agents and allies in a bid to justify their mass murder," Caine explains.
On one of the walls is the story of a boy, Henry Heinz, whose father used his final moments to write a letter.
It was to be handed over to Heinz when he turned 21 years.
The letter was meant to make Heinz not feel guilty about what had befallen his father and millions of Jews who were killed by Germans.
The philosophy behind the establishment of the museum, which was created in 1953 through an Act of Israeli Parliament is best summarised by Polish-born Rabbi Yehoshua Eibshitz.
"We must remember. We must never forget. We are a people of memory, we exist for memories' sake. We are commanded to remember," Rabbi is quoted in a publication by the museum published in April.
Rabbi Eibshitz, who was 102 years in April this year when the world remembered the Holocaust heroes and martyrs at Yad Vashem, explained that he was fulfilling a promise he had made to a friend, Avigdor Boym, moments before he was thrown in a gas van in a ghetto in Poland.
He told the Rabbi, "Do not forget to tell about these things so that people will know what happened in our towns."
To ensure that the horrors of the holocaust are never forgotten, Caine elaborates: "Youth who go to university must come to the museum so that they do not take for granted that they have a home in Israel. They must know how this came to be."
Statistics from the museum indicate that in 2017, a total of 325,000 students from Israel and abroad as well as soldiers and other members of security agencies participated in holocaust studies and programmes.
During the period, 16,000 educators attended 680-day seminars which were conducted by 2,900 Israeli educators.
The museum is like a magnet to the world as an estimated one million people walk through the horrifying tunnel every year and in 2017, more than 800 world leaders were taken round the 'shrine'.
The climax of every visit is the Hall of Names, the conical dome that spirals from a dark abyss into an opening in the sky where there is some form of light.
Above the dark well in Hall of Names, the upturned dome has millions of faces smiling down a pool of water that appears malevolently black, giving it the appearance of a bottomless pit of hopelessness.
Pasted with faces
The walls of the dome are pasted with faces and personal information of the victims who ultimately died in the hands of the Nazis or their accomplices in different countries in Europe as allied forces battled Germany.
The circular dome has what looks like millions of pigeonholes, which resemble the vaults in a morgue with names and numbers tucked in the crevices. There is a buffer of a deep valley separating the vaults and the dome.
The museum is built on a cliff and this is the dominant theme in the various compartments in the facility.
Caine stifles a sob and declares that she cannot talk anymore as the tourists she was guiding a while ago mill around the dome.
She stares in space, unaware of a father who is clutching the hand of his son as they silently mumble some of the names entombed on the dome.
According to Simmy Allen, head of Yad Vashem's international media, the museum has identified 4.7 million victims of the holocaust, which is two thirds of all the people exterminated.
The museum explains that the source of more than half the number of names in the database is over 2.7 million pages of testimony while the remainder is from archival lists and documents. In a campaign dubbed 'Gathering the Fragments,' which started in 2011 to rescue personal items from the holocaust era, the museum has gathered 240,000 items among them diaries, photographs and artifacts from 10,800 individuals.
It is from these documents that captivating stories of some survivors have been extracted and immortalised.
One of these stories is that of an ace pilot Arich Oz, who was confined in a house for three years as he hid in a house in the Netherlands as Nazi allies searched and killed Jews.
As he watched fighter jets fly over his hiding place, he dreamt of being a pilot and would later be recruited by Israeli fathers when he was ultimately rescued from the Netherlands shortly before the birth of Israel.
Oz was one of the pilots who flew into Nairobi and later stormed Entebbe Airport, Uganda, on July 4, 1976, in Operation Thunderstorm to rescue hostages win a hijacked plane.
Fifteen years later in May 1991, he again covertly flew into another African capital, Addis Ababa, this time in a Boeing 747 that was in a convoy of 35 Israeli aircrafts on a mission to rescue 14,325 Ethiopian Jews.
As the tunnel's rough stones and cold walls lead out into the light and into an open yard where the sun shines, flowers bloom and birds chirp, and the echoes of the prophesy of Isaiah come to mind.
"And to them I will give my house and within my walls, a memorial and a name (Yad Vashem) than shall not be cut off."