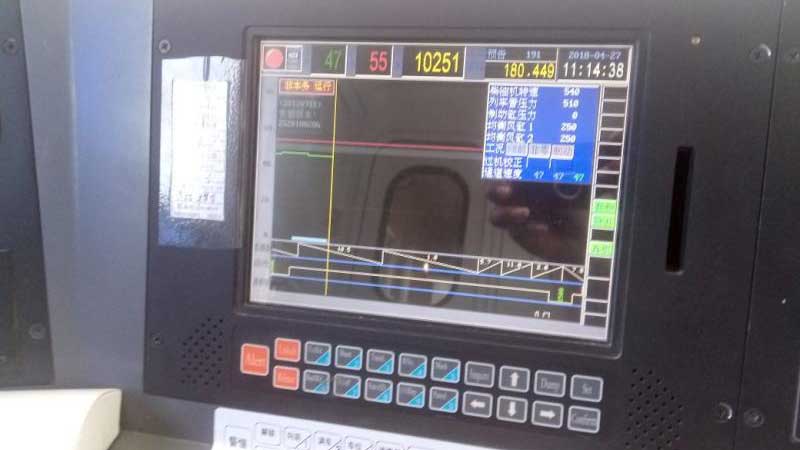 The Standard Gauge Railway (SGR) has made the journey from Kenya's Capital Nairobi to the port city of Mombasa easier. The tugging of the locomotive engine cutting across the Tsavo wilderness and descend towards the Indian Ocean, is a thing of beauty.
The coaches are almost always spotless, with smiling staff welcoming you aboard. To an outsider, the Chinese crew on board cuts the image of humble servants, ready to serve. They will hardly say a word whenever top government officials convene press conferences in their presence to celebrate another of their milestones.
But beneath this shiny veneer is a tale of pain, anguish and broken dreams for a multitude of Kenyans who feel trapped on the train that ably fits the moniker Orient Express. On it, Chinese nationals have created a small kingdom in which they run roughshod over Kenyan workers who say they are experiencing neo-colonialism, racism and blatant discrimination as the taxpayer foots the Sh30 million a day bill for the train, which loosely translates to Sh1 billion at the end of every month.
Unwritten rules
Investigations by the Sunday Standard have found a huge contrast between what happens when in public glare and what really goes on beneath the shiny surface when the Chinese -- masters of the SGR -- retire to their apartments and restaurant.
Interviews with many of those working within the trains reveal an unwritten rule on the things that Kenyans can share with their Chinese masters.
For a start, they do not share tables at their staff restaurant.
Though, it is not printed in black and white, Chinese staff would never sit on the same table with Kenyans and Kenyans are not expected to join their tables either.
An assistant locomotive driver says this divide runs to the staff vans as well where even if only one Chinese is on board, Kenyans will not use them when time for drop-offs come.
"You cannot board a van that drops us in the evening even if there's only one Chinese on board. You will have to wait," he says.
More excesses are allowed on the freight trains where there is little visibility. Chinese staff are allowed excesses such as smoking while in the locomotive and use of mobile phones, crimes that will get their Kenyan counterparts fired.
"We do not have washrooms in the driver's cab, so some relieve themselves on the track lines," he said. We have seen images of one of the drivers, who could not wait to go to the washrooms, literally going for a long call next to the train in the open.
But what is likely to alarm conservationists and wildlife activists is the number of wildlife that are being run over by the train as it snakes its way from Mombasa and back.
Menial jobs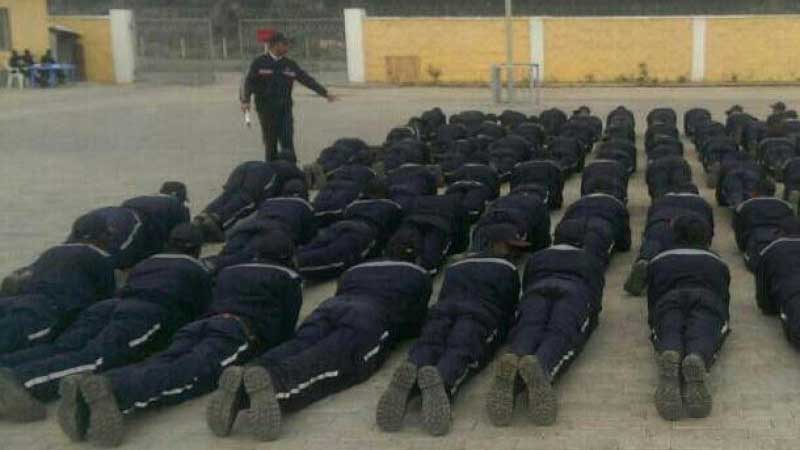 The promise that measures had been put in place to secure wildlife appears to have been used to pacify conservationists and activists. Evidence in our possession shows that at least two lions and five buffaloes have been killed.
We have seen images of these dead lions and buffaloes, some below the tracks after they were hit and others as they are lifted off the path using cranes.
When the Conservation Alliance of Kenya (CAK) protested the plan to build the railway through the national park, they said their calls were brushed off as a nuisance to the project.
CAK, which represents more than 50 NGOs that have invested in biodiversity conservation, scientific research and community development in Kenya, said its previous engagement with the government during SGR I through Tsavo National Park fell on deaf ears.
"Our letters went unanswered but we got verbal assurances that the routes through the park were off the table and they would be making alternative considerations and that we would be fully involved in the process," Ms Lucy Waruingi, the CAK secretary said in a statement.
Conservationists said follow up letters written in April 2016 granted them a meeting with the Kenya Railways boss, Atanas Maina, who re-assured them that they would be engaged before the route was determined.
However, when they were invited to the Ministry of Environment offices they were shocked that the route had long been determined. "They merely wanted the alliance to endorse the decision," Waruingi said.
Their fears now appear to be coming to pass as more wildlife are felled by the freight trains.
Our two week attempts to get a response on these allegations from Chinese contractors were futile.
We shared the shocking images of the Chinese staff helping themselves at the track side, the gruesome images of lions and buffaloes killed, the pictures of Chinese nationals doing menial jobs that can easily be done by Kenyans, local engineers forced to do lowly jobs among other unprinteable images seeking their explanation. We escalated them through Kenya Railways, which supervises them.
But when we eventually got them to comment on the matter through Kenya Railways, they declined. The contractor's head of communication said he was not authorised to give official response on the issues raised.
He said he would call back on Friday evening as soon as he got clearance from the new chairman and management to make a comment. He never did.
Wildlife collision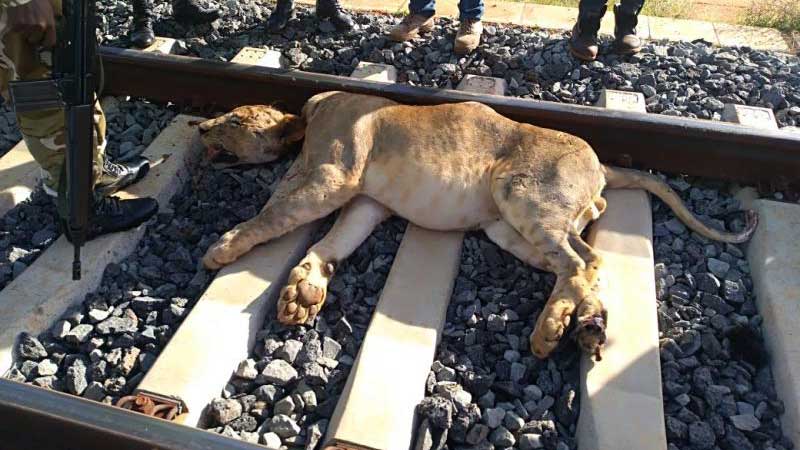 Some of the questions we wanted answered were why the sensors in the trains were not working to prevent collision of wildlife, and what measures had been put in place to deal with racism, discrimination and skills transfer timelines for Kenyans.
Our investigations have revealed that Kenyan drivers have taken charge of the 472-kilometre ride just once, during the project launch with President Uhuru Kenyatta as a passenger, when two female drivers, Alice Gitau and Concilia Owire, made the trip.
When the cameras and VIPs exited the scene, the Chinese drivers took back control. Kenyans have never again been allowed to navigate the passengers from either end of the train track.
Those who were trained two years ago in anticipation have remained assistant shunting drivers since the launch of Madaraka Express, and only sit and watch as the Chinese drivers cruise to the coast and back.
"We just sit at the back and watch. There is no actual transfer of skills that is happening here," an assistant locomotive driver who has been with the SGR for over a year now told the Sunday Standard.
Three other assistant drivers corroborated the story and said their job is that of poster boys. "We cannot even do trouble shooting since everything is in Chinese," he said.
At the end of the trip, they find themselves doing menial jobs such as cleaning and garbage collection, jobs that are also now being taken over by the new Chinese employees who continue to be absorbed.
There are now more than 40 trained Kenyan locomotive drivers whose job should be to drive. But the closest they have gotten is sitting in the driver's cabin. They are now outnumbered by their Chinese nationals. A list of personnel in our possession shows the company has employed 50 Chinese drivers against 38 locals.
A number of track maintenance technicians, who were employed with at least a diploma in civil engineering, have also ended up doing menial jobs after Chinese contractors took up theirs. We have seen pictures and disturbing video evidence of them in action.
The tax puzzle
"We raised these concerns with Mr Maina (Atanas, the Kenya Railways boss), he asked us to be grateful we have a job. At some point, he asked us why we left jobs elsewhere to come and work here only to complain," a locomotive driver we spoke to said.
Some Chinese who came in during the construction phase opted not to go back home. Instead, they remained behind to do jobs that Kenyans can easily do such as landscaping, pruning flowers, clearing thickets, running apartments and cooking.
The Chinese contractor has also opted to keep most of their equipment programmed in Chinese, making it impossible for Kenyans who do not read Chinese to progress beyond menial jobs, despite being employed as technicians, engineers and drivers.
There are also cases where the Chinese contractor has reported different figures on what an employee earns to the Kenya Revenue Authority (KRA) for tax purposes than what they actually earn.
One of the affected employees said they were later presented with two different P9 forms to 'regularise' the anomaly during the just concluded annual filing of returns. A P9 form is usually provided by employers outlining how much money the company has been paying in taxes on behalf of the employee. An employee uses the form to reconcile it with his or her actual pay.
"This lady received two P9s with different figures, one showed she earns more than what she actually takes home. Some employees who work at the Mombasa terminus have not been given payslips for the last one year. We only saw this anomaly after asking for the payslips," another source who showed us the forms said.
Staff in the car depot or rolling stock department, among them freight technicians and inspectors, say they are grossly underpaid compared to their Chinese counterparts.
He said they are paid Sh37,000 a month, less than a quarter of what their Chinese counterparts earn for the same job.
"We are still referred to as trainees despite more than one year working in the field. The Chinese whom we work with in the same capacity only need two weeks of the same training and they are graduated to expert level," he said.
Whenever Kenyans are fired for not meeting standards, they are replaced by Chinese employees waiting on the sidelines.
"At least four of my colleagues have lost their jobs because of not meeting the Chinese standards. But instead of replacing them with locals as expected, their jobs were taken up by the Chinese," he said.
Language barrier continues to be a big problem in the skills transfer. Most gadgets are programmed in Chinese and this has forced many Kenyans to either learn Chinese or be disadvantaged.
There are also other departments where suitable Kenyans are yet to be found. For instance, no Kenyan works in the monitoring centre or the signal and dispatching rooms
"We are being forced to learn the language for fear of being regarded as incompetent. The Chinese who work in the monitoring centre or the watch room where we report faulty vehicles know zero English yet they are key to our work. Worst, no Kenyan is being trained in this section so far," he said.
Notice boards and record books faults are fully printed in Chinese.
The Personal Protective Equipment (PPE) wears out quickly due to the nature of their job, but it takes a while to get them replaced.
"To carry out inspection you must crawl under the vehicle. Currently you have to inspect at least seven trains for every shift with an average of 50 vehicles each. On each shift we have four groups. When you divide, you have to inspect 12 vehicles per train or an average of 104 vehicles per day," he says, adding that this ends up damaging the overalls.
"The problem now is that it's the company's policy to replace these PPEs after 2 years, and this means that some of us end up working in rugs," he said.