Gideon Moi's Local Content Bill gets backing of stakeholders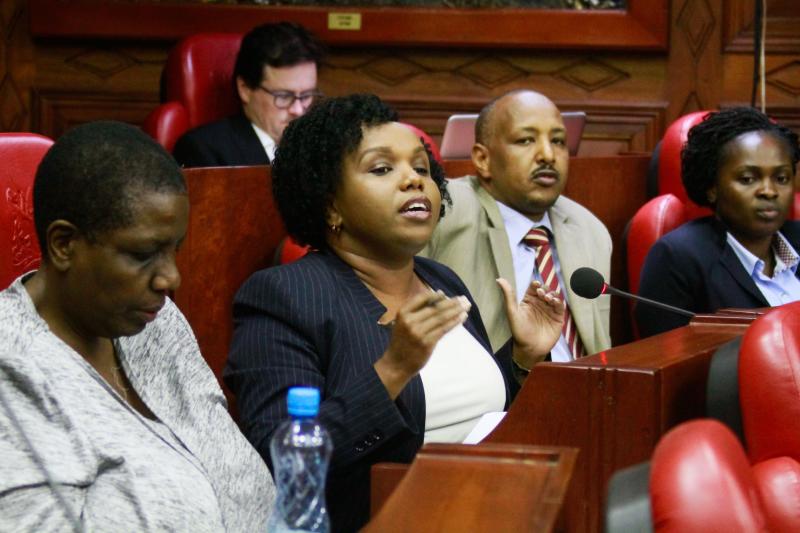 A bill which seeks to ensure that locals get the best out of minerals extracted from their areas has received a nod from industry players.
Key stakeholders in the mining, oil and gas sector who yesterday appeared before the Senate Energy Committee to give their views on the proposed Local Content Bill, 2018, sponsored by Baringo Senator Gideon Moi termed it progressive.
Representatives from the Geothermal Association of Kenya, Kenya Chamber of Mines and Base Titanium were among those who gave their input on the bill during public participation.
Stakeholders in the industry from the private sector also appeared before the committee chaired by Nyeri Senator Emphraim Maina.
"The bill is very good and was well-thought out and captures some aspects that apply to our industry," said Michael Karanja, the executive officer of the Geothermal Association of Kenya.
Senator Moi reintroduced the bill in the House in March, months after it lapsed with the last Parliament last August.
If passed into law, it is expected to impact the whole extractive sector with regions having oil and gas expected to enjoy the initial benefits.
Yesterday at the session, however, some stakeholders proposed changes to the bill, which provides a minimum percentage of value of goods and services supplied to players in the extractive industry be from Kenyan sources.
Moses Njeru, the CEO of the Kenya Chamber of Mines, said although he supports the bill, it should have a clear distinction on whether it is about oil, gas and other petroleum resources on one hand or mineral resources.
Njeru, a former Commissioner of Mines, told the senators that the mining industry is well catered and governed by the Mining Act.
"The bill should exclude minerals, which have their own local content provisions in the Mining Act.
It should emphasise on petroleum resources. If we lump the two sub-sectors together, then we are likely to lose focus as the industry is too large," he explained.
Faith Waigwa, vice-chairperson of the East African Extractive Limited, a consulting firm in the industry, suggested that the bill should also come up with frameworks to protect other key sectors of the economy such as agriculture.
To fight drought, involve communities
According to the latest information from the Meteorological Department, rainfall will be poorly distributed in April, May and June, and this will have a serious impact on agriculture