Bill to disband EACC published, submitted to Speaker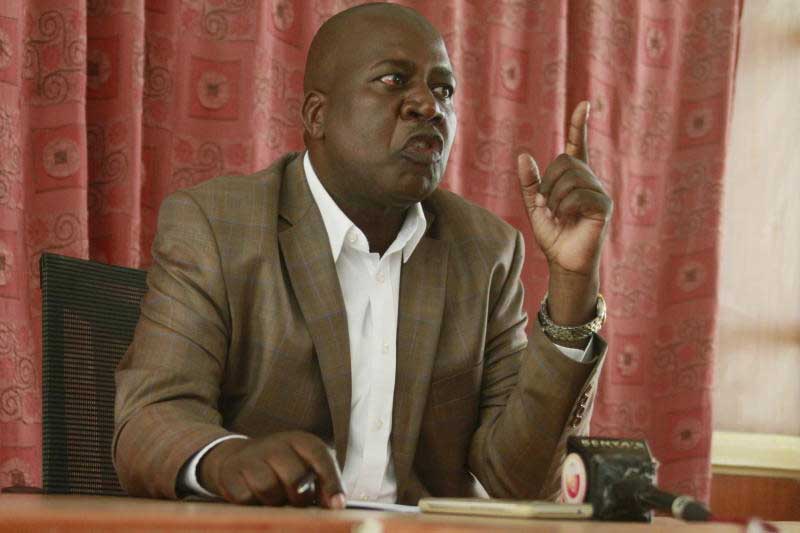 Parliament has set in motion a plan to disband the Ethics and Anti-corruption Commission (EACC).
According to the proposed law, sponsored by Aldai MP Cornelly Serem (above), EACC has failed to effectively discharge its constitutional mandate.
It was submitted to National Assembly Speaker Justin Muturi on Wednesday. The amendment bill seeks to repeal article 79 of the Constitution which creates the anti-graft agency.
It requires a two-thirds majority to sail through the house.
"EACC has demonstrated a failure to address issues under its mandate leading to the current rampant cases of corruption in the country," reads the bill in part.
The commission "unnecessarily duplicates the investigative work of the Director of Criminal Investigations (DCI) under the National Police Service (NPS)", Mr Serem says in the bill.
Budgetary support
"The commission had not demonstrated a commensurate level of outcomes despite receiving sufficient budgetary support over the seven years of its existence," explains the lawmaker in his amendment bill.
"The commission has demonstrated a lack of capacity with a majority of its cases being thrown out of court due to lack of evidence or mishandling of the cases."
The tenure of past anti-corruption officials have been chaotic, with most of them leaving office under controversial circumstances.
Those who had unceremonious exits from the plum job include John Harun Mwau and Justice Aaron Ringera who served for six months and nine months respectively.
Justice Ringera, however, bounced back to the job in 2004 as the director of the renamed Kenya Anti-Corruption Commission (KACC), but resigned in 2009 after the National Assembly voted against his re-appointment.
Prof PLO Lumumba who took over from Ringera had a much more dramatic exit, as he was sacked by Parliament after less than a year in office. PLO was shown the door on the night of August 25, 2011 when MPs passed a Bill establishing EACC.
To fight drought, involve communities
According to the latest information from the Meteorological Department, rainfall will be poorly distributed in April, May and June, and this will have a serious impact on agriculture