Celebration and launch of welfare centres to help families of deceased army officers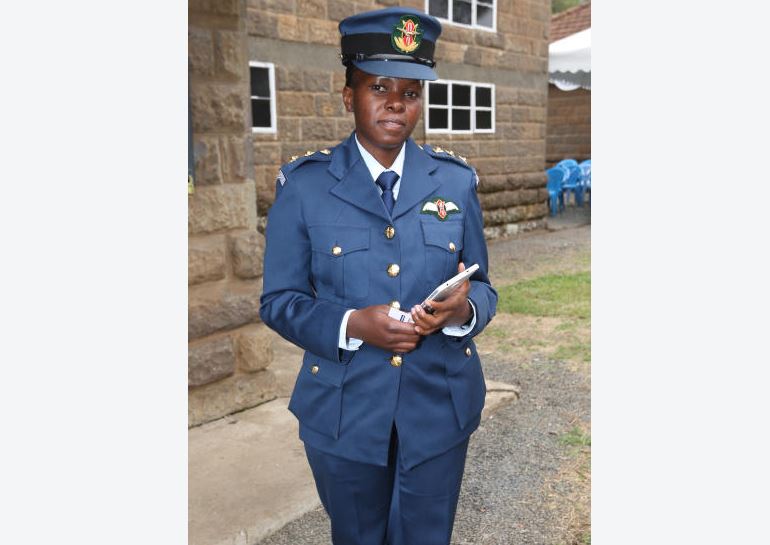 The Government has set up welfare centres for families of soldiers killed in line of duty to access their benefits and other services.
The three inaugural centres were launched last week and will be located at Moi Air Base in Nairobi, Laikipa and Wajir. More centres will be opened next year.
Defence Cabinet Secretary Raychelle Omamo said during the inauguration of the centres last Saturday that the move was in response to the suffering families - especially widows and their children - of the departed soldiers, go through.
"Families of the departed heroes who include widows, widowers and children were suffering and needed our help. However, the problem was the package to use in helping all of them. For instance, how to differently deal with young and elderly widows," she said during the first Kenya Air Force (KAF) Family Open Day at Moi Armed Forces in Nairobi.
She said the welfare centres would support the bereaved families and take services closer to them.
Near home
"Today, we are happy the policy has come up with the welfare centres that will be involved in mentoring, guiding and counselling, speeding up the pay for the bereaved families and accessing medical care," she said, noting that the families would be assisted by the centres near their homes.
The centres will also inform the families of their rights and what to do when they lose a loved one in line of duty.
The CS lauded the Kenya Air Force Commander Major-General Samuel Thuita for pioneering the programme.
Caroline Muriuki (pictured), who lost her husband Sergeant Ephantus Muriuki in a road accident in Maai Mahiu in 2006 when she was only 25, lauded the initiative and urged the Government to to give children of those who die in line of duty first priority in employment and military recruitment.
She also asked the military to consider giving soldiers' widows business opportunities to sustain their families.
She said life became so hard after losing her husband, who was the breadwinner, that she suffered temporary memory loss: "Most of the time l could not remember my phone, identity card and some places."
Orphaned in Form One
Captain Sally Sabala, who is in charge of KAF orphans, thanked the Government for establishing the centres.
She said her father, Sergeant Sabala, who worked at Laikipia Air Base, died 15 years ago when she had just joined Form One at Alliance Girls High School.
"My mother was the first one to die. Despite being an orphan, l had to work hard, overcame the challenges and today l am an instructor pilot at the flight training school and also a captain," she said.
She said the military paid her fees at Alliance Girls, and made her who she is today.
Major Thuita said welfare centres would bring together the KFA extended family.
"These centres will show that KAF is first a family and not just a fighting institution," he said, adding that they had selected welfare officers that would ensure the bereaved families are not forgotten.
Major Thuita, army officers combed and traced files for the last 55 years to come up with records of all army officers, including those at work, retired and deceased.
To fight drought, involve communities
According to the latest information from the Meteorological Department, rainfall will be poorly distributed in April, May and June, and this will have a serious impact on agriculture